Student Artists in Residence
Fall '21 & Spring '22 Student Artist-in-Residence applications are currently closed.
Check back at the beginning of the Spring '22 semester for applications!

 
Fall 2021-Spring 2022
Sophie Paquette
Image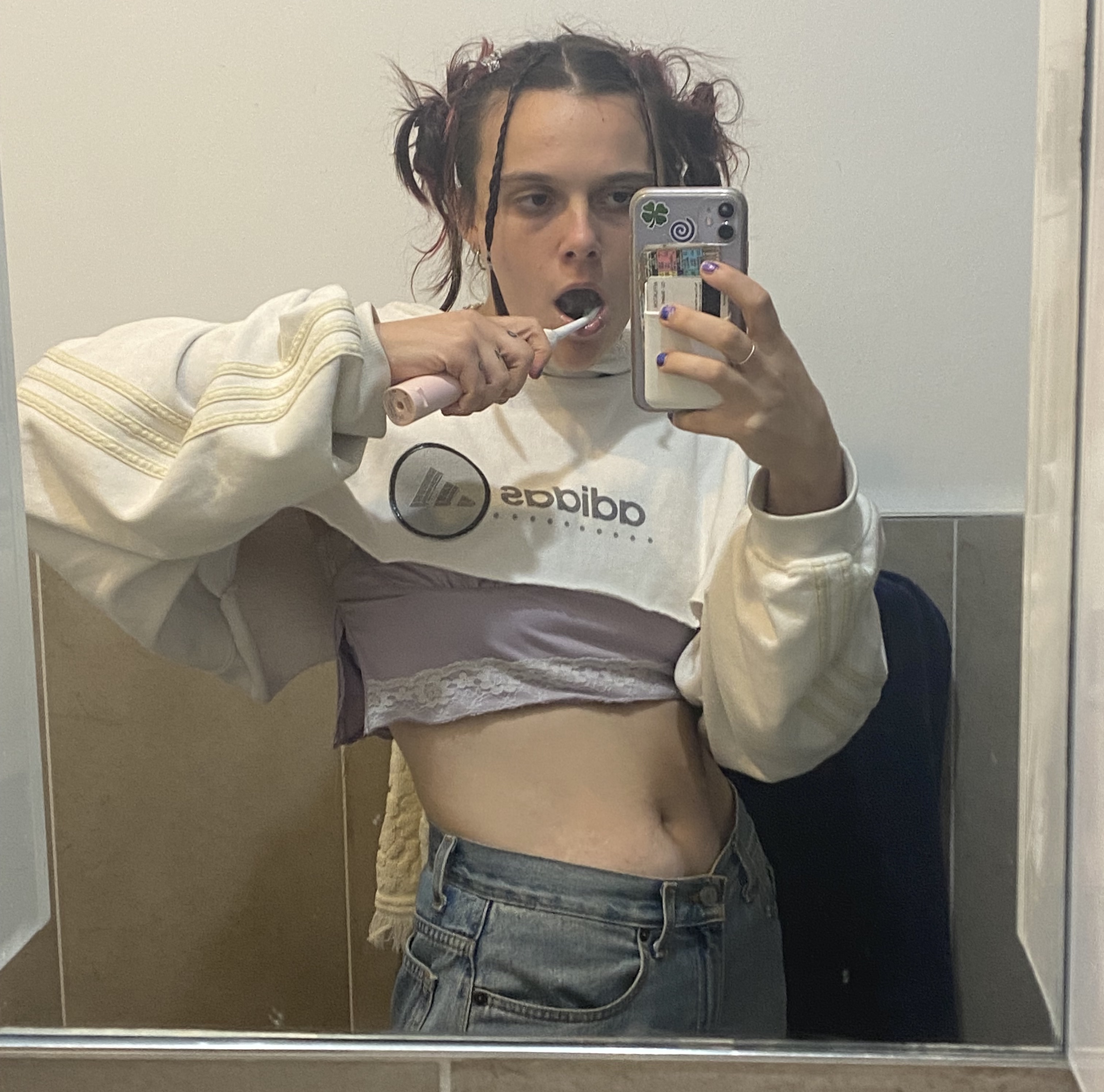 Sophie Paquette is an interdisciplinary artist originally from Bloomington, Indiana. She works primarily in text and moving image, and is excited to explore projection, motion capture, and 3D animation with the Movement Lab during her Student Artist Residency. She is interested in muscle memory and the movements we store in the body, specifically as this relates to her new favorite way to bang up her knees: roller skating at the skatepark! Sophie is currently a junior studying Visual Arts at Columbia College in New York City. Check out more of her work at https://www.whereissophiepaquette.com
Michaela Fleischer
Image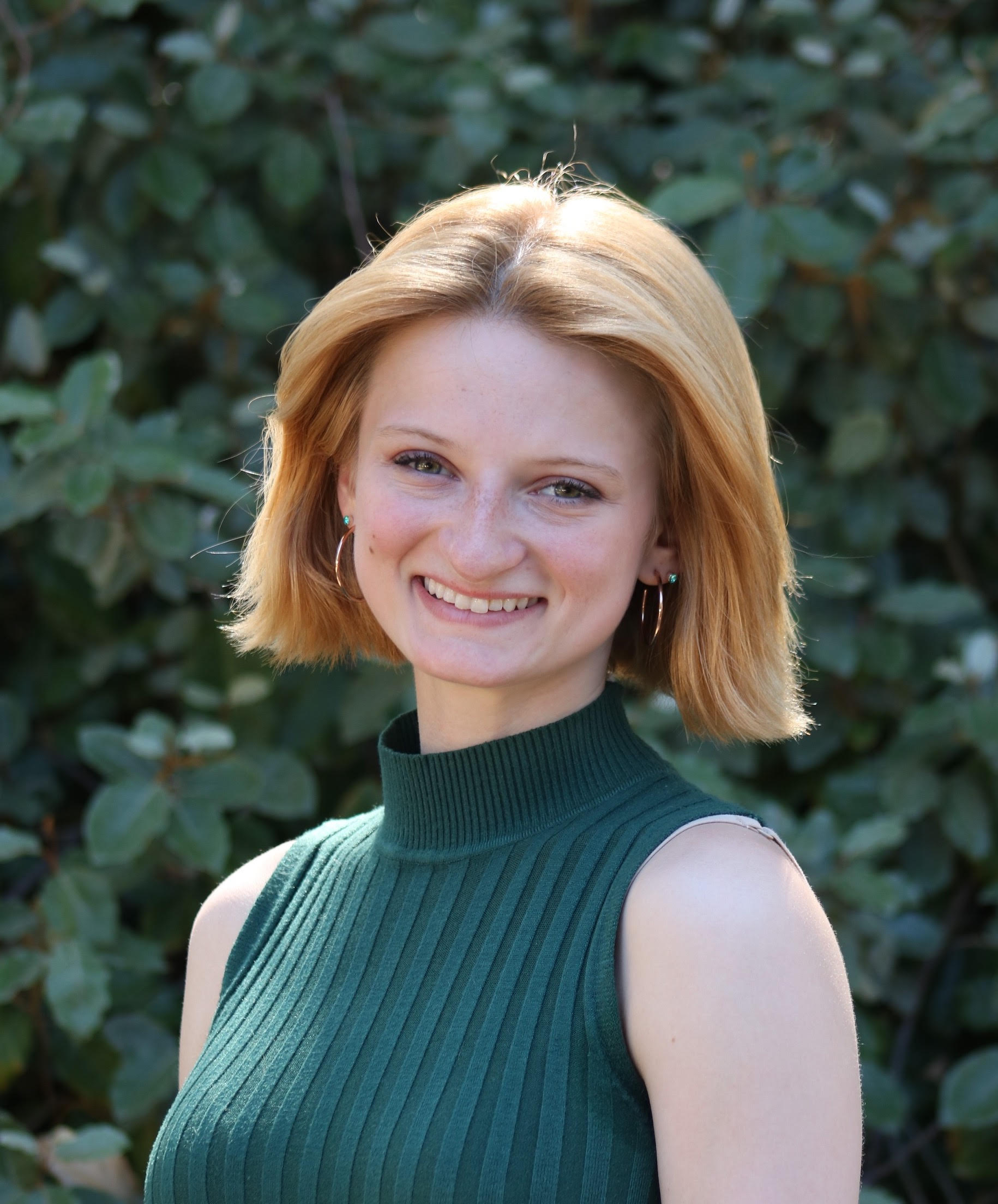 Michaela Fleischer is a senior at Barnard College majoring in English and Dance, as well as a first year Masters student at Columbia University in English and Comparative Literature. Michaela is also Executive Director of CU Ballet Ensemble and has choreographed for numerous other performing arts groups, including Orchesis, KCST, CoLab, and CMTS. She has appeared as a performer in these organizations, as well as being cast in previous semesters of Barnard-Columbia Dances at New York Live Arts and Miller Theater and an online rendition of Bill T. Jones' Continuous Replay in Fall 2020. Aside from dance and performance, Michaela previously served as President of Columbia Youth for Debate and is currently an editorialist at Columbia Daily Spectator and a Barnard Resident Assistant.
Sophia Fung
Image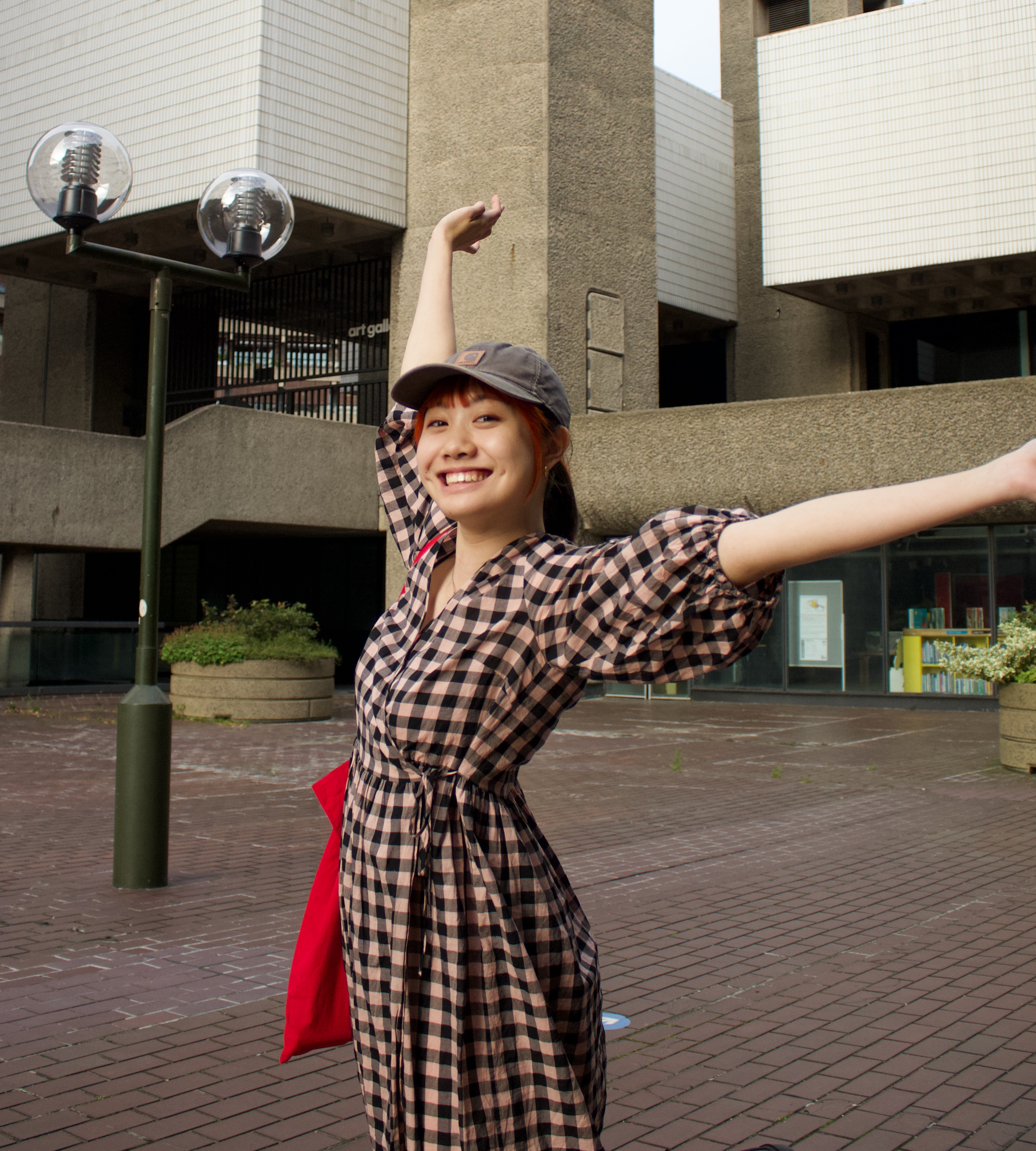 Hailing from Hong Kong and Paris, France, Sophia is a senior at Barnard College studying Art History and Dance. On campus, she is the president of CoLab Performing Arts Collective and is an editor for the Columbia University Journal of Art History. During her residency at the Movement Lab, she is researching and developing her Dance creative thesis, exploring what it means to experience a work of art in a critical and active manner. She hopes to integrate her research as a dancer and choreographer with a theoretical framework from her Art History thesis on immersive and experiential art.
Campbell Ives
Image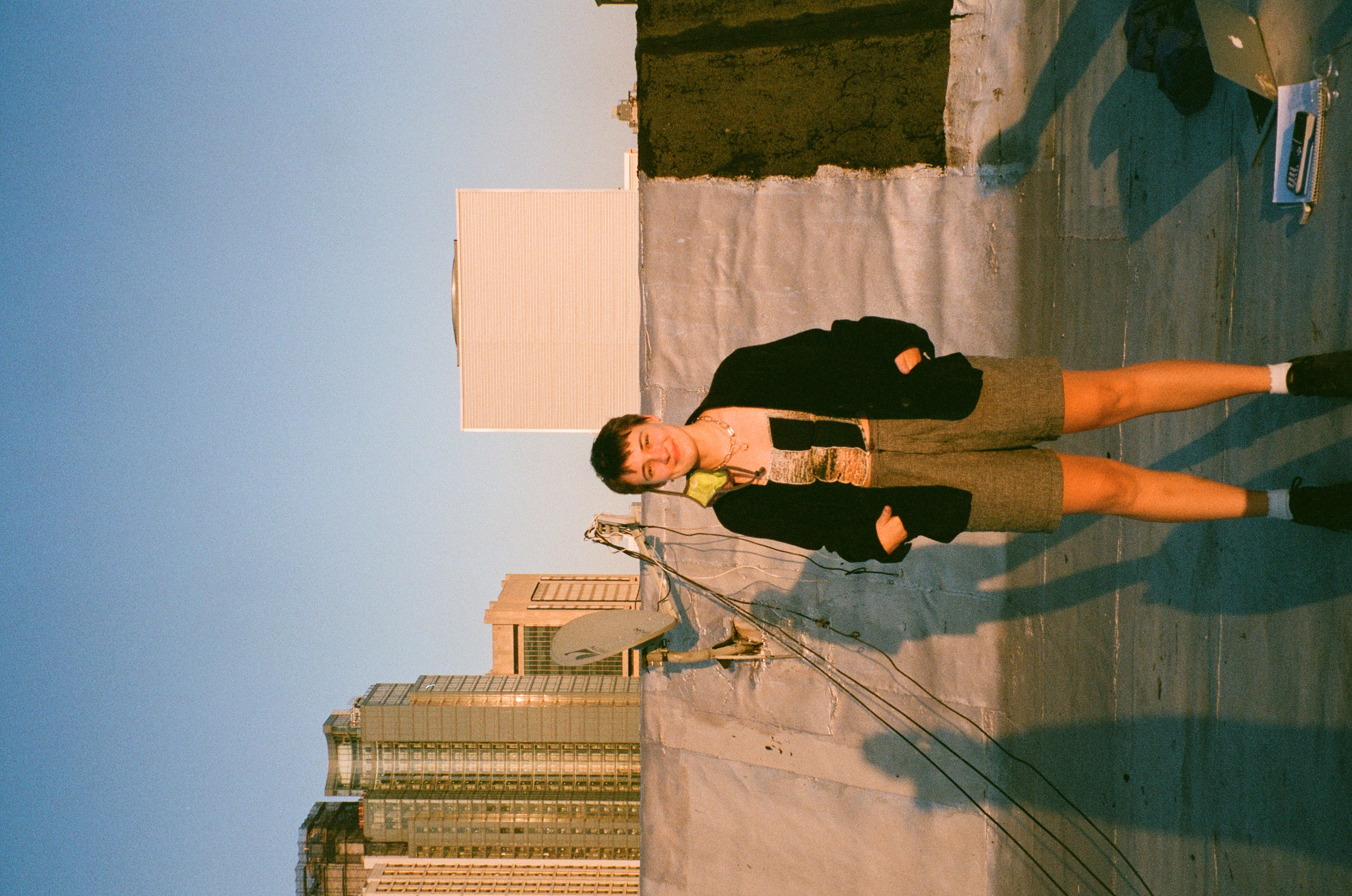 Campbell Ives is a senior at Barnard, majoring in Dance with a minor in psychology. Campbell is the VP of CoLab performing arts collective and is also an intern at Artichoke Dance Company. They are investigating the contemporary significance of emergent strategy and improvisation in the lineage of postmodern dance in her thesis research. A question she plans to explore during the residency is: How can the sensual input of our surroundings shape our corporeal experience of dread and grief and vice versa? Campbell plans to take an interdisciplinary approach to the creative process incorporating collage, screendance and poetry in addition to dance.
Alessandra Ganz
Image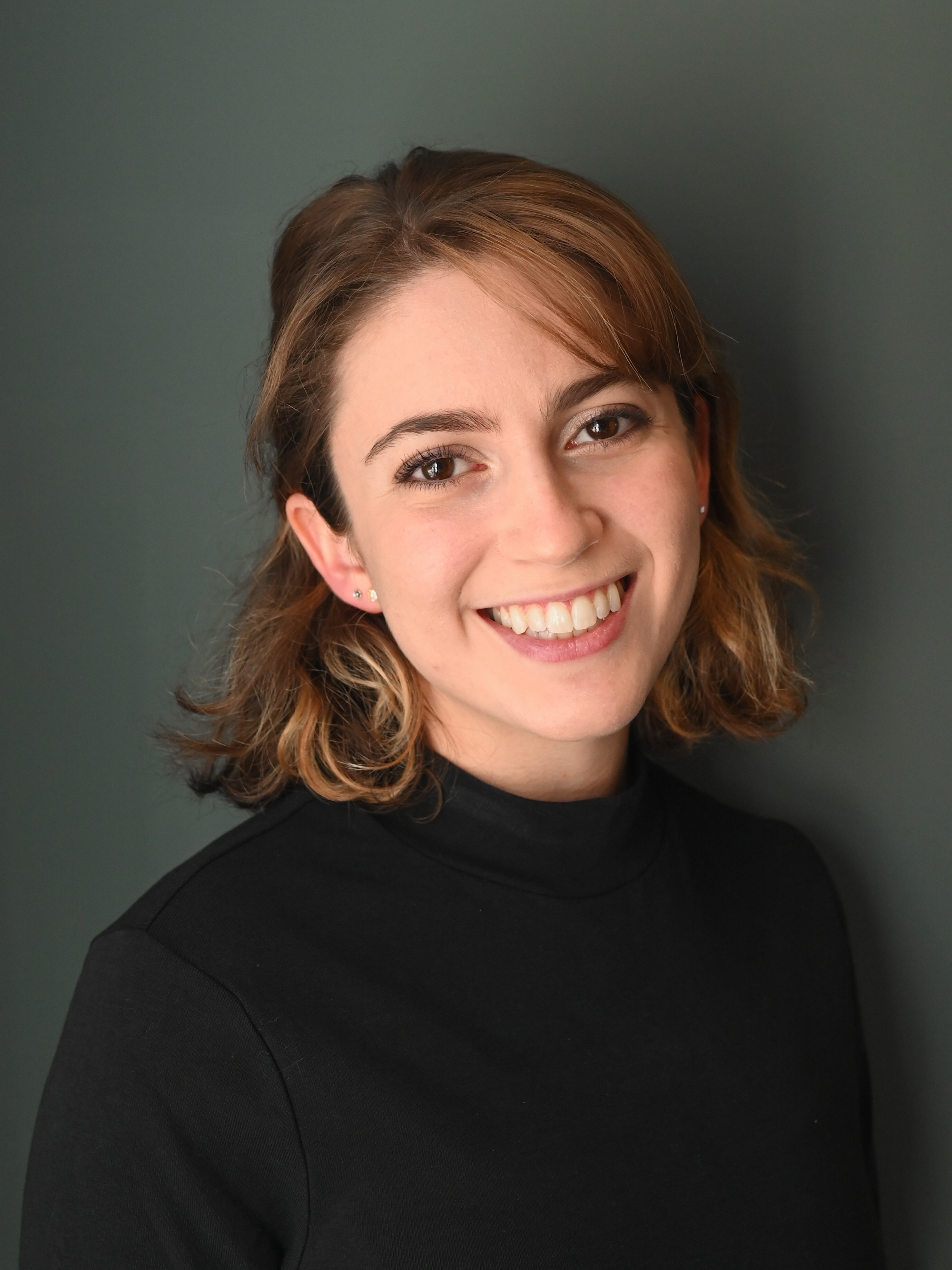 Alessandra is a senior at Barnard College studying Dance and Studio Architecture. She is a dancer, choreographer, dance teacher, and visual artist with a keen interest in combining her architectural design and physical practices.
As a student artist in residence, Al is excited to explore various methods of live feed and video projections to incorporate into her Senior Creative Thesis, a contemporary solo choreographed by Vim Vigor's Jason Cianciulli and Shannon Gillen. She also looks forward to experimenting with architectural drawings and logic-driven choreography in the Movement Lab. As a student of architecture in a world facing climate crisis, Al is working toward unpacking our human relationship with the built environment as well as developing strategies to combat environmental destruction through art. Al has a passion for drawing, painting, choreographic diagrams and postmodern dance.
Eli Duncan
Eli Duncan is a senior studying visual arts and architecture at Barnard. His work is installation-based and combines traditional painting methods with sound, virtual reality, photogrammetry, and sculpture. Throughout his research in the movement lab, he will explore themes of queerness and nostalgia in relation to spaces of performance and domesticity.
Fall 2020-Spring 2021
Nkima Stephenson

Nkima, a rising senior in Columbia College, is thrilled to be joining the Movement Lab as a Student Artist-in-Residence! She is looking to explore empathy and human connection through the lens of dance and movement; with some of her principal questions being: how can we build trust and mutual understanding with storytelling? how does technology interact and relate to this inquiry? 

She is also interested in bringing more non-dancers into the space and pushing the boundaries of what dance/movement "should" look like. As a neuroscience major and a dancer, she hopes to use what she has learned about psychology and movement to better tell stories and work on community building through workshops, interactive performances, and movement installations.
Perry Parsons
Image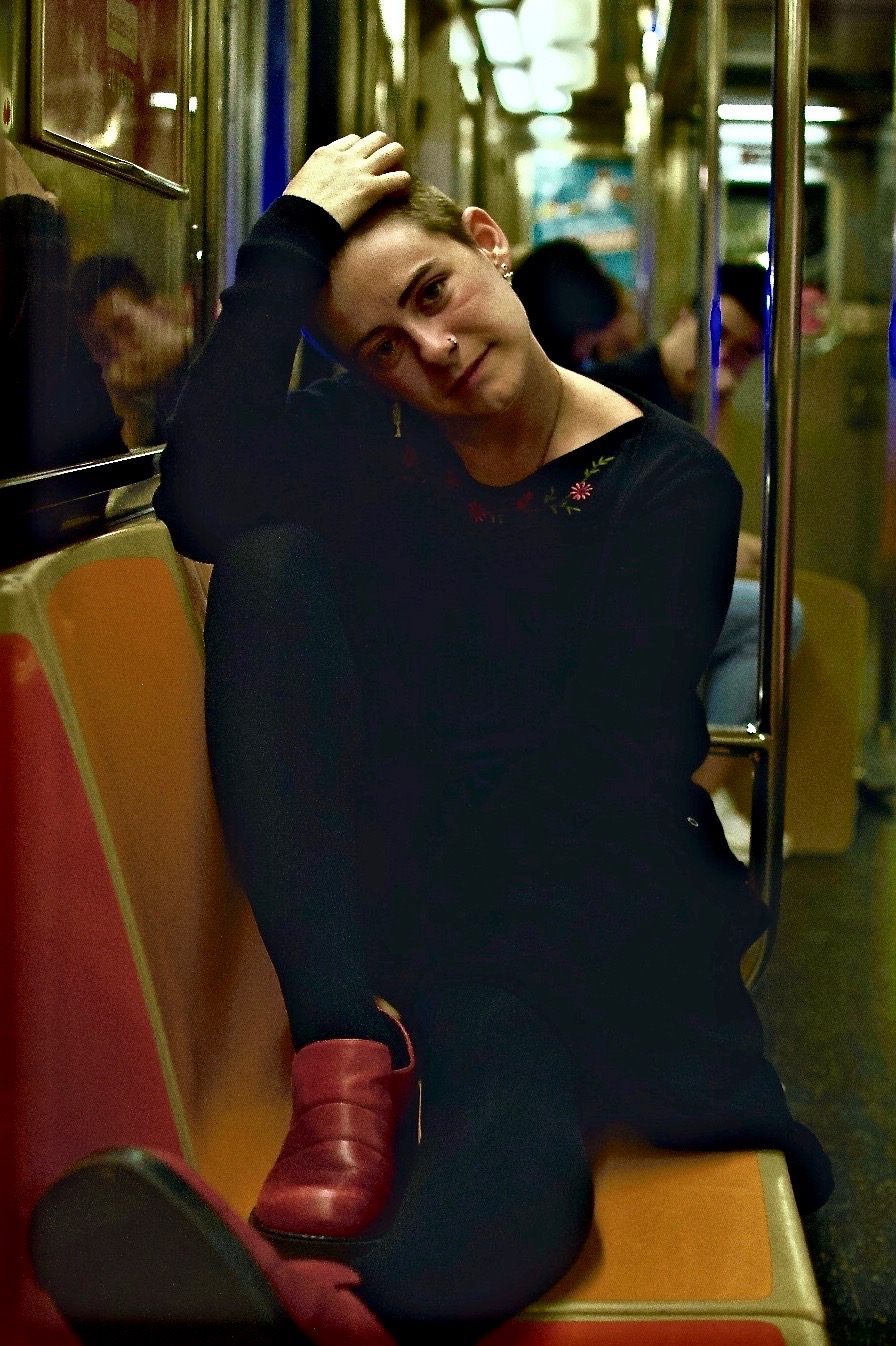 Perry O. Parsons (they/them/theirs) is a senior at Barnard College studying theatre with a concentration in directing. They are a director, writer, and choreographer whose work is concerned with rejects, radicals, deviants, and queers, who love, rage, dance, sing, fail, and hope. They have called California, Washington, Louisiana, Wisconsin, and most recently, New York, home. They are currently directing What Every Girl Should Know by Monica Byrne for the Barnard Theatre department's annual Senior Thesis Festival.
As part of their residency, they are interested in exploring fatigue and how it binds us to the limits of our body. A common side-effect of being alive and often categorized as a symptom of "laziness," fatigue is a natural response to hatred and greed in our society and covid in our bodies. Perry is interested in exploring fatigue in their own life and body and the lives and bodies of their peers and neighbors.
You can learn more about Perry and their work at https://perryoparsons.com/.
Elise Logan
Image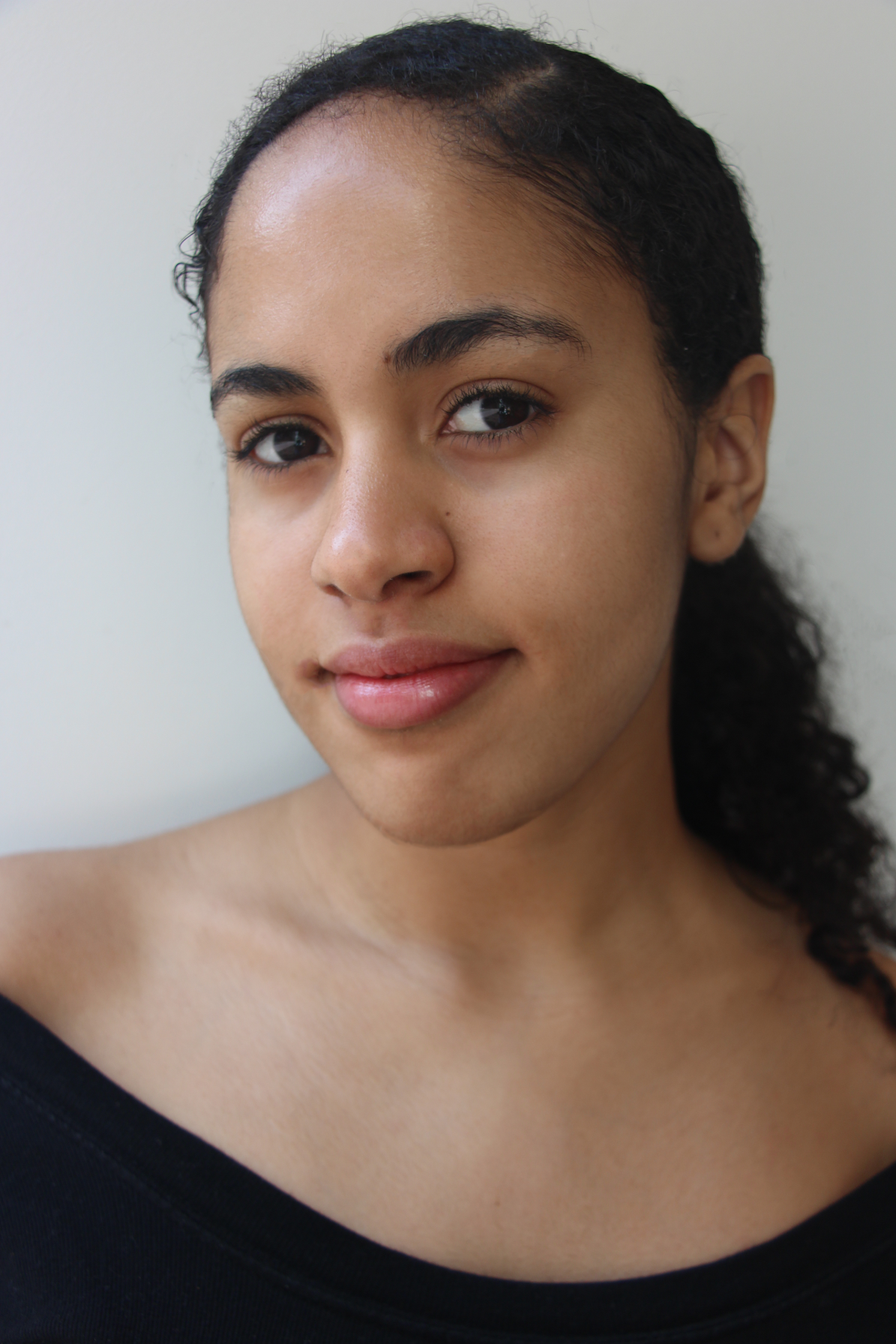 Elise Logan is a senior at Barnard College studying Dance and Interdisciplinary Race & Ethnicity Studies. She is a dancer, choreographer, writer, and activist from the Los Angeles area. She is looking to explore the concept of memoir and how documenting movement can be a method for storytelling in order to reveal truths about the personal knowledge of the mover, their reality, and the times they live in. In the spirit of alumna Ntozake Shange ('70), the creator of choreopoem, Elise is excited to explore choreopoems and screendances as sites of movement memoir, narrative, resistance, and community-building, using a collaborative and feminist approach to research.
She has choreographed, filmed, directed, produced, and edited two pieces for Barnard Screendance titled, "In Your Curve I Found Mine" and "The Light Moved Us," along with performing in other students' films as well. Her choreographic debut was her piece titled "Forgive Me My Sins," also co-choreographed by her colleague Carla Melaco. All 3 pieces were filmed and produced through the Movement Lab. Elise and Carla performed the piece for The Blackmotherhood Project, the "Bold Black @ Barnard" 2019 exhibit, and for the Barnard Dance Department's Composition showing.
Fall 2019-Spring 2020
Mohar Kalra

Mohar Kalra (SEAS '21, Electrical Engineering) is a cartoonist, filmmaker and creative technologist. As both an artist and an engineer, he is fascinated by how interactive technologies can interrogate audiences' perception of the seemingly immutable world around them.   

His research will focus on confronting audiences with the intangible connections between objects, people and their surroundings. His primary project is an interactive AR experience built with haptic feedback and motion tracking technologies to explore how, in environments increasingly mediated by purely visual stimuli, audiences can reconnect with physical sensation as a means of experiencing their world. His other project will consider how largely anonymous cityscapes can be personalized to better reflect the many lives and experiences that occur within. He plans to use wearables to allow users to frame their experiences of New York within those of their fellow anonymous passersby. Ultimately, he hopes to leverage technology to pull users back into the implicit sensation, movement and information that surrounds them every day.
Emma Lu

Emma Lu (CC '20) works primarily in printmaking, ceramics, lion dance, and computing, among other mediums. A student of embodied practices, they are interested in how we might move together with care and play. They are (slowly but surely) expanding their fields of study to include acoustics, Web 1.0, stretching, and karaoke.
Spring 2019 
Kosta Karakashyan

Kosta Karakashyan (CC' 19, Dance) is a Bulgarian director, choreographer, and writer. Using performance, film, choreography, and text, he investigates how to nurture tenderness, empathy, and intimacy in an increasingly anxious, violent, and political world.

He is researching two upcoming spring projects in the Movement Lab: a series of audiovisual vignettes on desire and joy (in collaboration with composer Jude Icarus, projection artist Sophie Visscher, and dramaturg Hannah Story Brown) for CoLab's Split­Bill Evening, shared with fellow Dance major Nadia Halim, and his Senior Creative Thesis, a flamenco/contemporary solo investigating anxiety and burnout using improvisation and bio­sensing responsive lighting, co-­choreographed with Melinda Marquez and in technical and creative collaboration with the Movement Lab's Studio Manager and Technical Designer Guy de Lancey. Kosta's latest project was the documentary dance film Waiting for Color about the ongoing LGBTQ+ persecution in the Chechnya.
Allie Costa

Allison (Allie) Costa (BC' 19, Dance and Computer Science) is a New York City based dancer, poet, burgeoning choreographer and computer scientist focusing on human­-computer interaction.

Fascinated with finding ways to visualize the intangible, she is experimenting with using technology to expand our understanding of human movement potential, as well as using graphics and dance to physicalize data, the immaterial information "stored" in computers. This Spring, using the Movement Lab, she will be investigating inherent movement inclinations in dancers. Specifically, she will examine improvisation and how, if given feedback via technology, a dancer can adjust their movement to minimize redundancy and expand their range. She hopes to unite the two universal languages of dance and technology to engage a larger audience and breakdown the gap between these two symbiotic fields.