Spring 2022
Kate Ladenheim
Image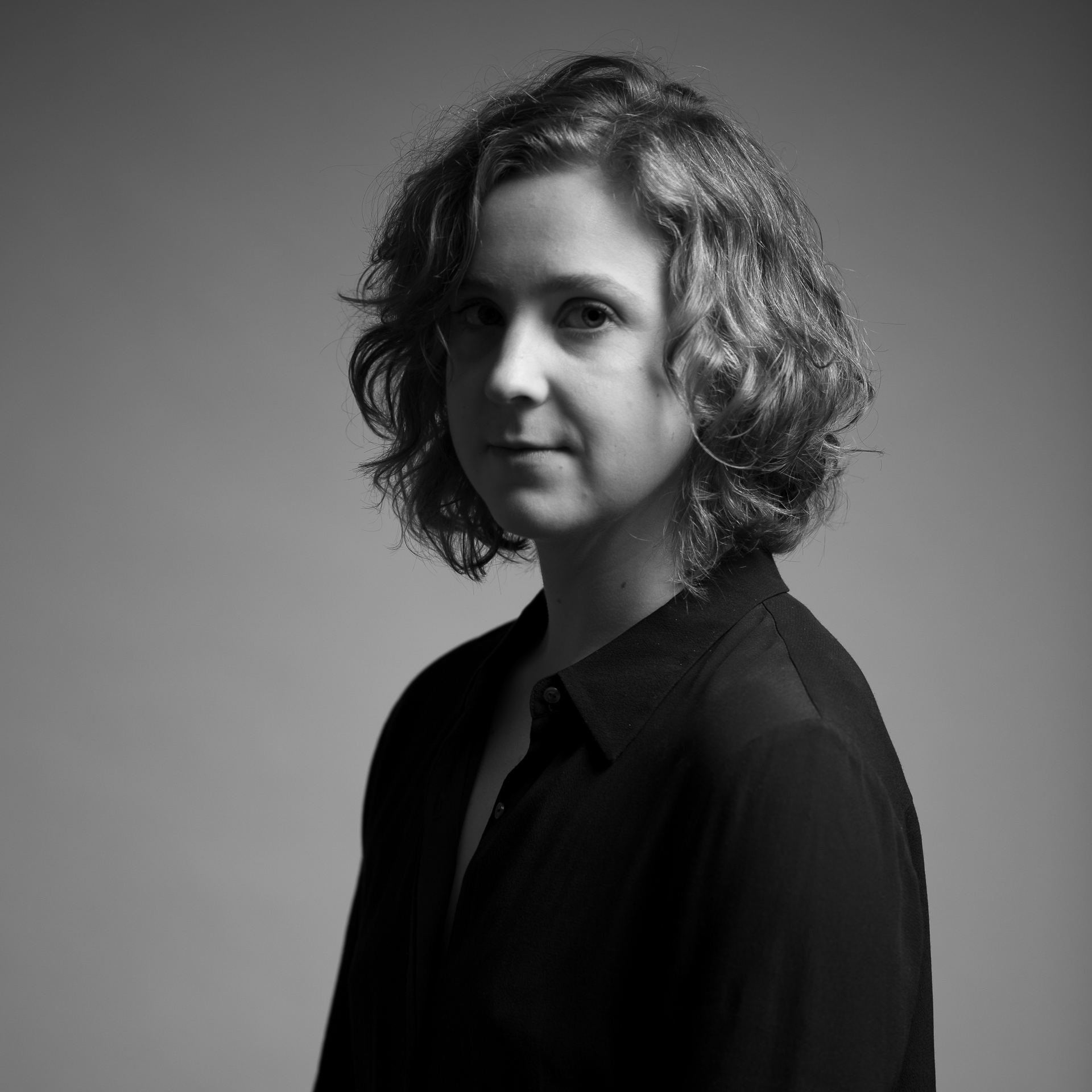 Kate Ladenheim is a choreographer, media designer, and creative technologist. Her work spans interactive installations, media design, performance and robotics. She researches bodies in motion and how they impact and are impacted by systems of social and technological pressure.
Ladenheim holds an M.F.A. in Media Design Practices from ArtCenter College of Design. She has conducted research in motion interfaces for robotics design at U.C.L.A., and was the 2019-2020 Artist in Residence at the Robotics, Automation, & Dance Lab at the University of Illinois at Champaign-Urbana. Her artistic projects have been presented internationally, including at The Invisible Dog, National Sawdust, GrizzlyGrizzly, Brown University, Joe's Pub at The Public Theater, The Edinburgh Fringe Festival, and The Performance Arcade (New Zealand). Her work has been celebrated in Dance Magazine as one of their "25 to Watch" and "Best of 2018." Ladenheim is currently the Associate Artist-in-Residence at the Maya Brin Institute for New Performance, a faculty position at the University of Maryland in Theater, Dance and Performance Studies.
LaTasha N. Nevada Diggs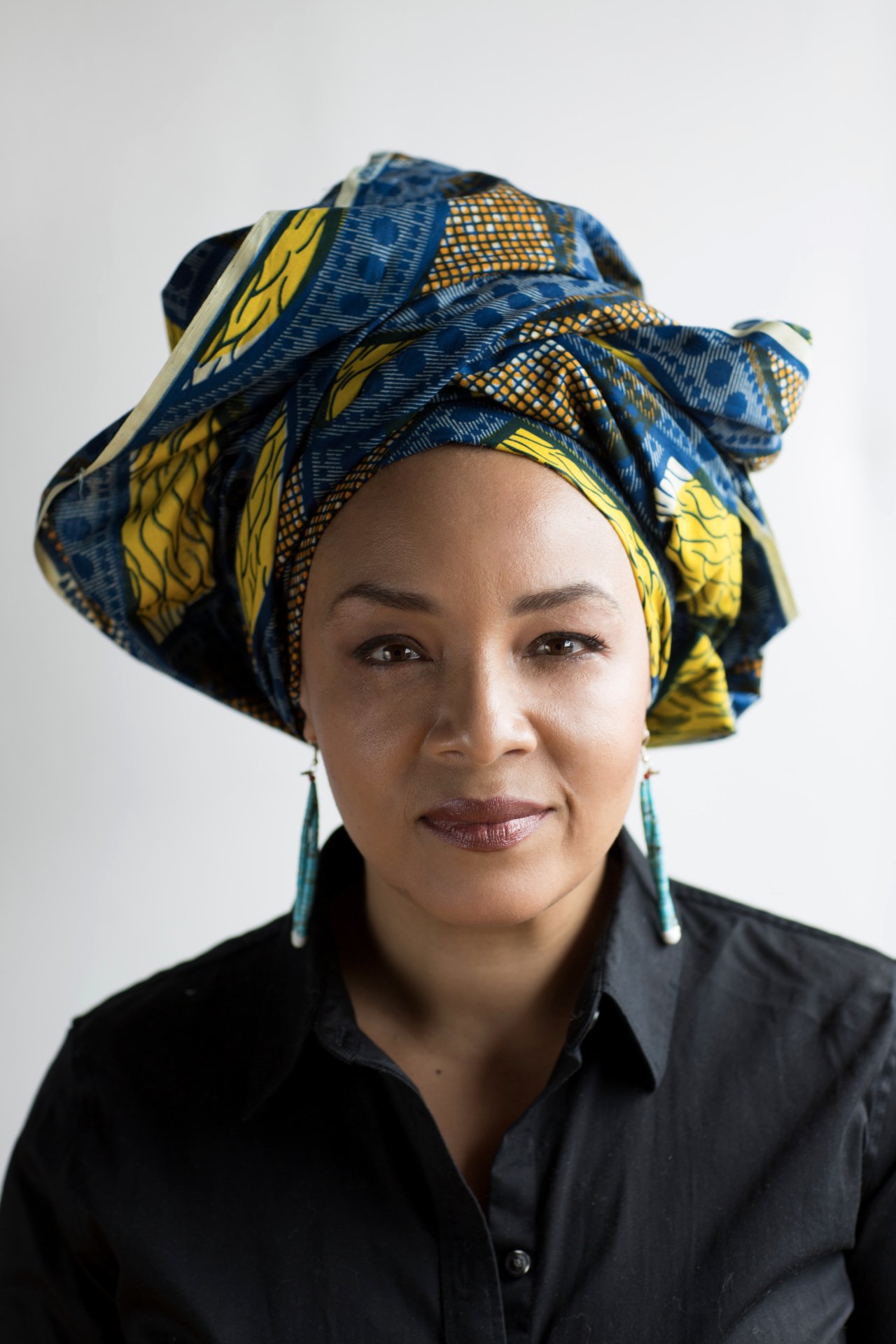 A writer, vocalist and performance/sound artist, LaTasha N. Nevada Diggs is the author of Village (Coffee House Press, 2023) and TwERK (Belladonna, 2013). Diggs has presented and performed at California Institute of the Arts, El Museo del Barrio, The Museum of Modern Art, and Walker Art Center and at festivals including: Explore the North Festival, Leeuwarden, Netherlands; Hekayeh Festival, Abu Dhabi; International Poetry Festival of Copenhagen; Ocean Space, Venice; International Poetry Festival of Romania; Question of Will, Slovakia; Poesiefestival, Berlin; and the 2015 Venice Biennale.  As an independent curator, artistic director, and producer, Diggs has presented events for BAMCafé, Black Rock Coalition, El Museo del Barrio, Lincoln Center Out of Doors, and the David Rubenstein Atrium.  Diggs has received a 2020 C.D. Wright Award for Poetry from the Foundation of Contemporary Art, a Whiting Award (2016) and a National Endowment for the Arts Literature Fellowship (2015), as well as grants and fellowships from the Howard Foundation, Cave Canem, Creative Capital, New York Foundation for the Arts, and the U.S.-Japan Friendship Commission, among others. She lives in Harlem.
Cecilia Fontanesi
Image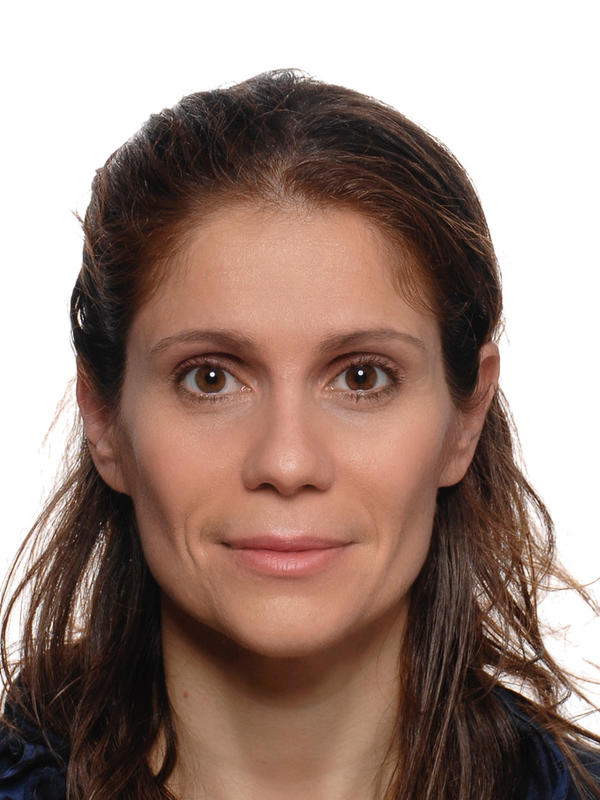 Cecilia Fontanesi is a dancer, choreographer, performing artist, certified movement analyst, neuroscientist, and dance/movement therapist. She graduated from the Laban/Bartenieff Institute of Movement Studies, LIMS in New York, and holds a Ph.D. in Neuroscience from CUNY, The Graduate Center. 
Her recent research paper "Beauty That Moves" (2021) has been published in Frontiers in Psychology and investigates the effects of elements intrinsic to dance for Parkinson's classes, like music, metaphorical language, and art-partaking. Her research explores the intersection of dance performance, neuroscience, movement analysis, neuroaesthetics, improvisation studies, perceptual decision-making, dance and health.
She co-founded a dance modality, Parcon (Parkour + Contact Improvisation), dedicated to challenging our connection to the environment and social relationships through movement. Since 2016, Parcon NYC created 12 original dance productions, site-specific performances, flash mobs, and community engagement events. The short film "Subway stops" won the Silver Award at the Contact Dance International Film Festival 2017
Cecilia also collaborated with New York choreographer Jody Oberfelder on the production of the experimental dance work "The Brain Piece," which premiered in 2017 at New York Live Arts and included the award-winning short "Dance of the Neurons" selected by the Film Society of Lincoln Center (Dance on Camera Festival 2016).
Cecilia is the Associate Artistic Director of IDACO (Italian Dance Connection), a platform for Italian artists living in New York and for New York artists who want to be in dialogue with Italian culture. Since 2015, IDACO has produced five dance festivals, selecting and presenting over fifty dance artists who work between Italy and the US. 
Teaching credits include the University of Massachusetts Amherst, Marymount Manhattan College, Sarah Lawrence College, CUNY's City College, and the Laban/Bartenieff Institute of Movement Studies. 
Cecilia has been a Parkinson's Foundation community grant recipient since 2020, with the project "Shakespeare for Parkinson's." She is the elected Chair of the Research and Practice Committee of the American Dance Therapy Association. She joined the Barnard faculty in 2022.
 
Summer 2022 - Fall 2022
MaryAnn Talavera
Image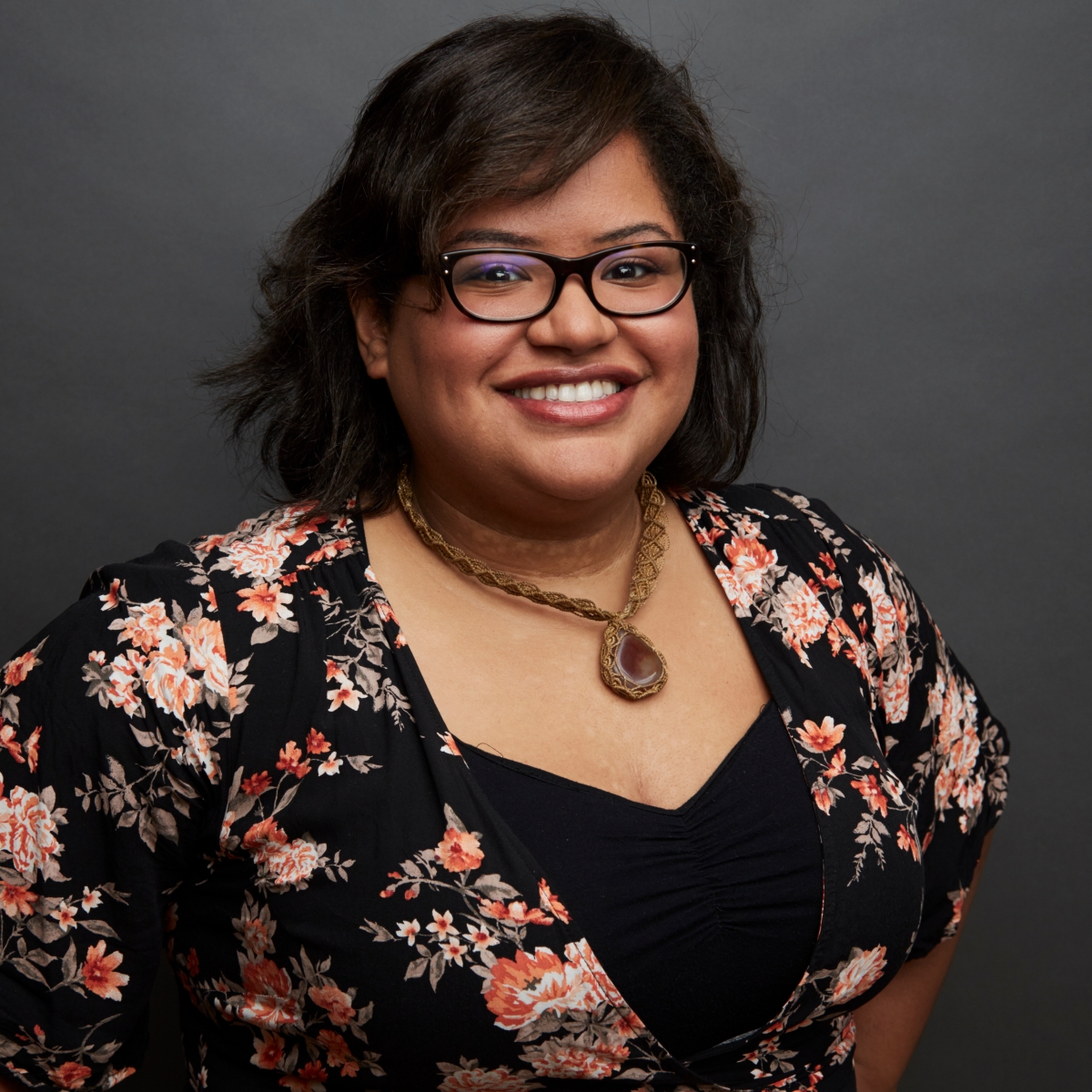 MaryAnn Talavera is a creative technologist, filmmaker, and polyglot with a love for storytelling and cross-cultural communication. She studied immersive media, XR, and virtual production in the Interactive Telecommunications Program (ITP) at NYU's Tisch School of the Arts. MaryAnn is the Associate Director of Recruitment in the Tisch Special Programs Office. Before joining Special Programs, she was a manager for the Alfred I. duPont and the Maria Moors Cabot awards at Columbia University's Graduate School of Journalism.
MaryAnn also works as a 3D artist and the Creative Production at Lead Love, Death, Design, an immersive media studio focusing on social justice projects.  As part of Octavia Immersive, a mixed-reality label/production team, MaryAnn joined the NYC Media Lab x ASCAP's Music and Design Challenge. Last winter she participated in the Volumetric Performance Toolkit Residency where she helped create a web VR healing space. She recently received a 2021 HEAR US(Helping Elevate and Recapitalize Underrepresented Stories) Award, and as the founder of Rolos Productions, MaryAnn creates projects highlighting Black and Brown narratives and is passionate about working on projects that transcend borders.
Reese Antoinette
Image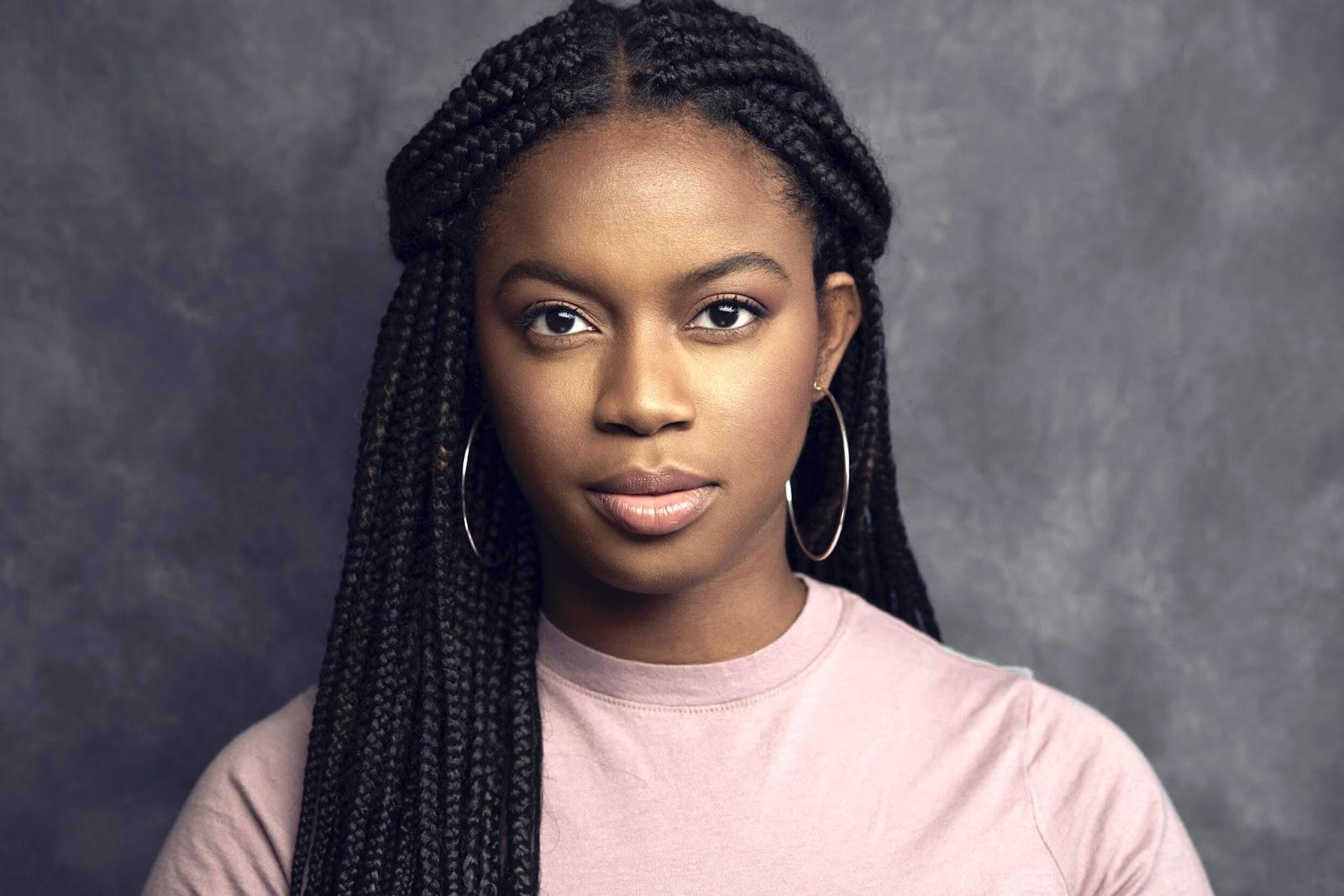 Reese Antoinette is an actress and activist who has spent over a decade advocating for women, immigrants and youth empowerment across New York City. As a first generation Jamaican-American, she understands the complexity of culture and identity. That's what inspires her to seek the humanity (or lack humanity) in her characters. My passion for storytelling inspired me to write and produce LIBERTY, a web series highlighting the intersectionality of race, gender and politics on Staten Island. Reese also recently wrote a blaxploitation sci-fi film JOAN.  "I love stories that reimagine how black women contribute to stories in the past, present and the future: Everyday girls and women who do extraordinary things."
Reese is a graduate of the NYU Graduate Acting Program.  Where she served as the NYU Tisch Graduate Student Organization Senator, Chair of the NYU Diversity committee, and the artistic director of Homebase 2021- a black theatrical experience with artists from NYU, Juilliard and Columbia University. She is also a graduate of The British American Drama Academy and The William Esper Studio.
Collin Kelly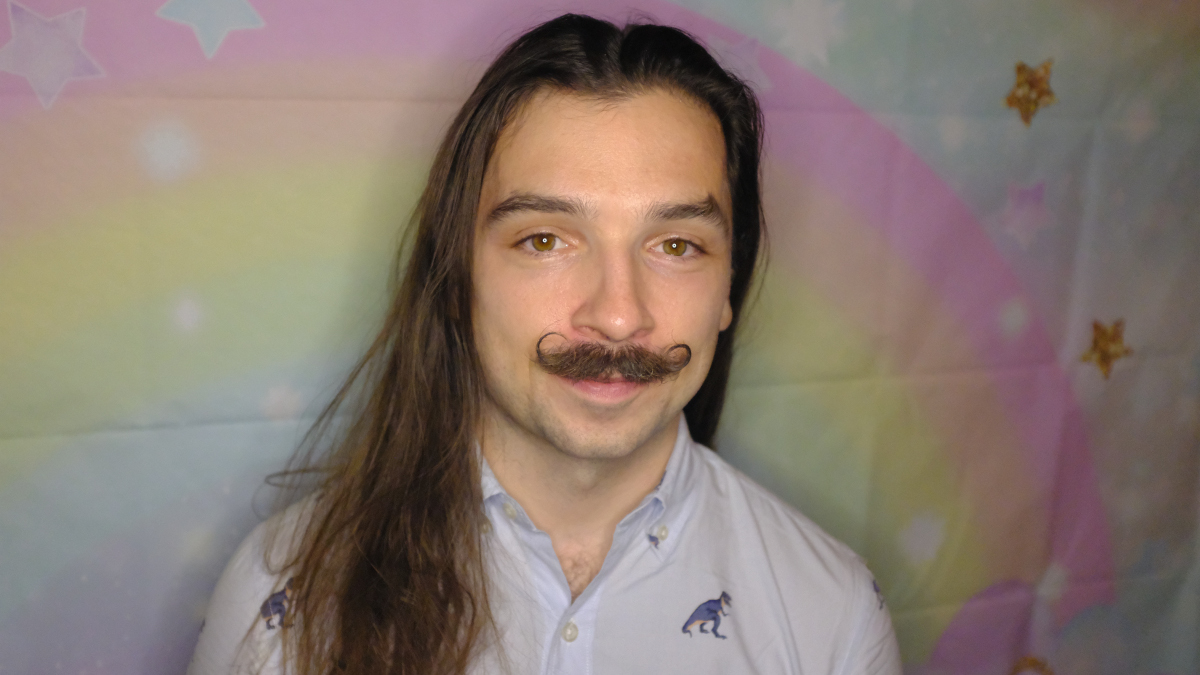 Collin Kelly is a 6th generation Montanan, choreographer, dancer, and 500 hr CYT. He studied at The Royal Winnipeg Ballet School and holds a B.F.A. from The University of Montana.  Collin has shown his choreographic work at Ars Nova (2021 AntFest Artist), Theatre in Quarantine, New York Live Arts (2018/2019 Fresh Tracks Artist), Brooklyn Arts Exchange ( 2017/2018 Upstart Artist), Triskelion Arts, Eden's Expressway, Movement Research at Judson Church, and Dixon Place. He has performed regularly with the feath3r theory since 2015. In his other life, he works as an Account Manager for Justworks. collintkelly.com.
Fall 2021 - Spring 2022
Amy Laviers
Image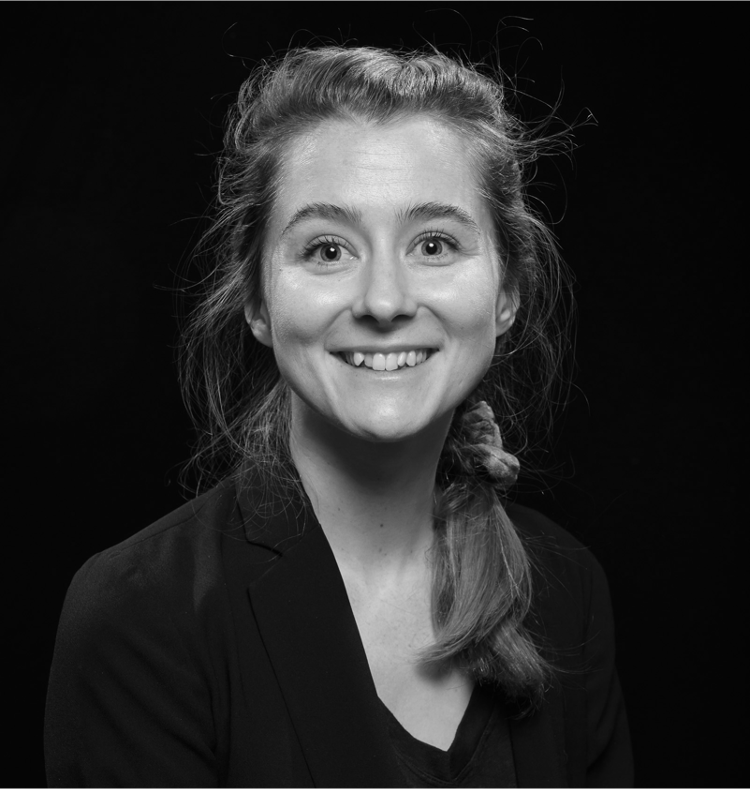 Amy LaViers (PhD Georgia Tech and CMA Laban/Bartenieff Institute of Movement Studies) is director of the Robotics, Automation, and Dance (RAD) Lab, a non-profit based in Philadelphia. The RAD Lab is an organization for art-making, commercialization, education, outreach, and research at the intersection of robotics and dance.  Since its founding in 2013, the RAD Lab has employed over 40 people, spawned three start up companies, and received funding from the National Science Foundation, DARPA, industrial partners, and several university-based institutions.
Amy's work has appeared in print in venues including Nature, Robotics and Autonomous Systems, IEEE Robotics and Automation Magazine, and the Oxford University Press along with live presentations at Georgia Tech, Berkeley, Brown, Princeton, CODAME, and the DanceNOW Festival at Joe's Pub at the Public Theater.  She is co-author of a manuscript, "Making Meaning with Machines", under contract at MIT Press.
Kate Ladenheim
Image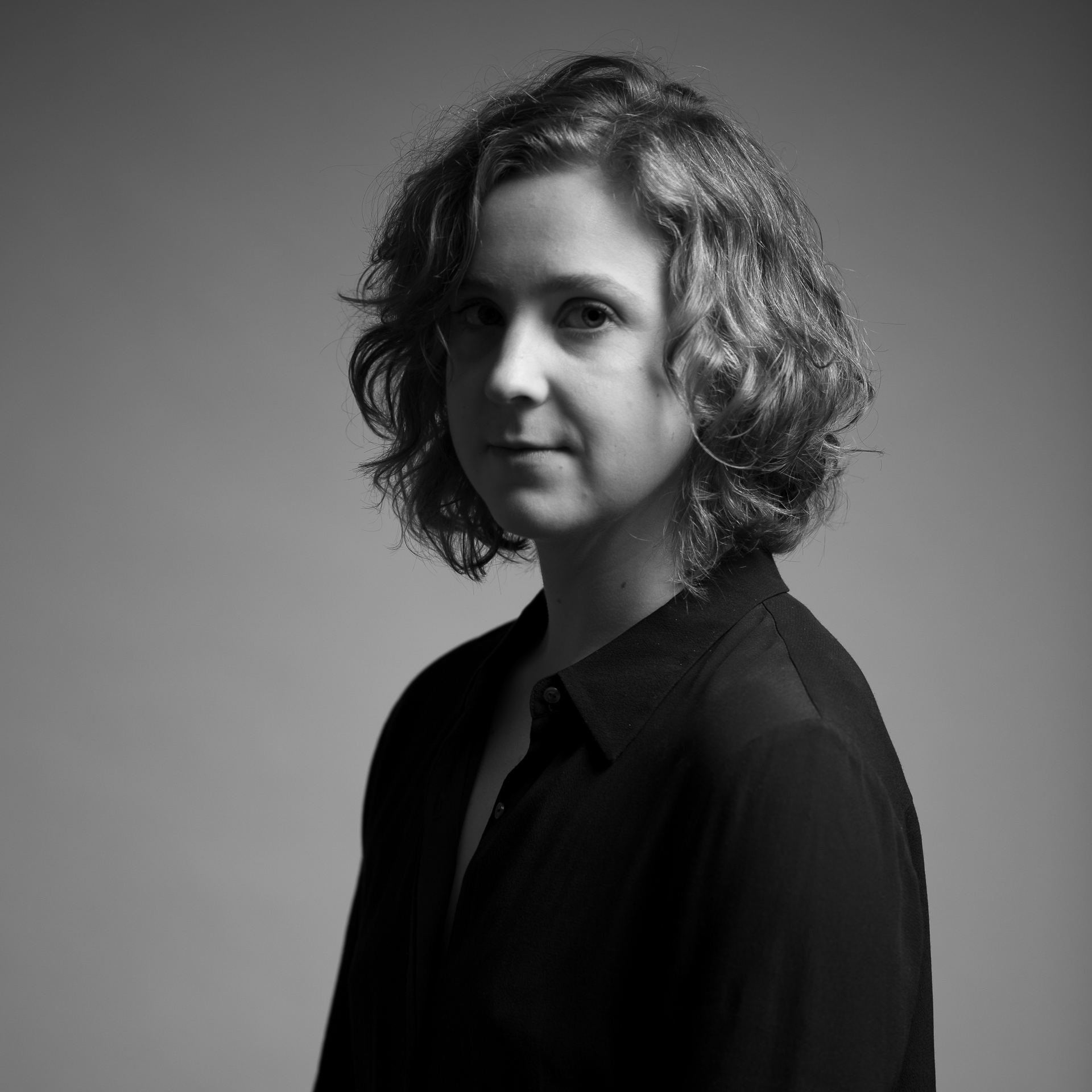 Kate Ladenheim (BFA The Boston Conservatory) is a dance artist, technological producer, and designer making work at the intersection of choreography, technology and activism. Recently named one of Dance Magazine's "25 to Watch," her work has been presented internationally, most notably at The Invisible Dog, Gowanus Loft, National Sawdust, DanceNOW NYC, The Edinburgh Fringe Festival, and The Performance Arcade (New Zealand). Her work spans stage performances, dance film, interactive installations, and augmented reality apps. 
Kate's work has been commissioned by the Juventas New Music Ensemble, the Juntos Collective and Rider University. She has been awarded residencies at White Wave Dance, University of Georgia, the Pocantico Center, Leimay CAVE, Rider University (winner, 2015 Emerging Choreographer Competition), Keshet Arts and Brooklyn Studios for Dance. She is currently the artist-in-residence at the RAD Lab, and an M.F.A. candidate in Media Design Practices at ArtCenter College of Design.
Nona Hendryx
 
Image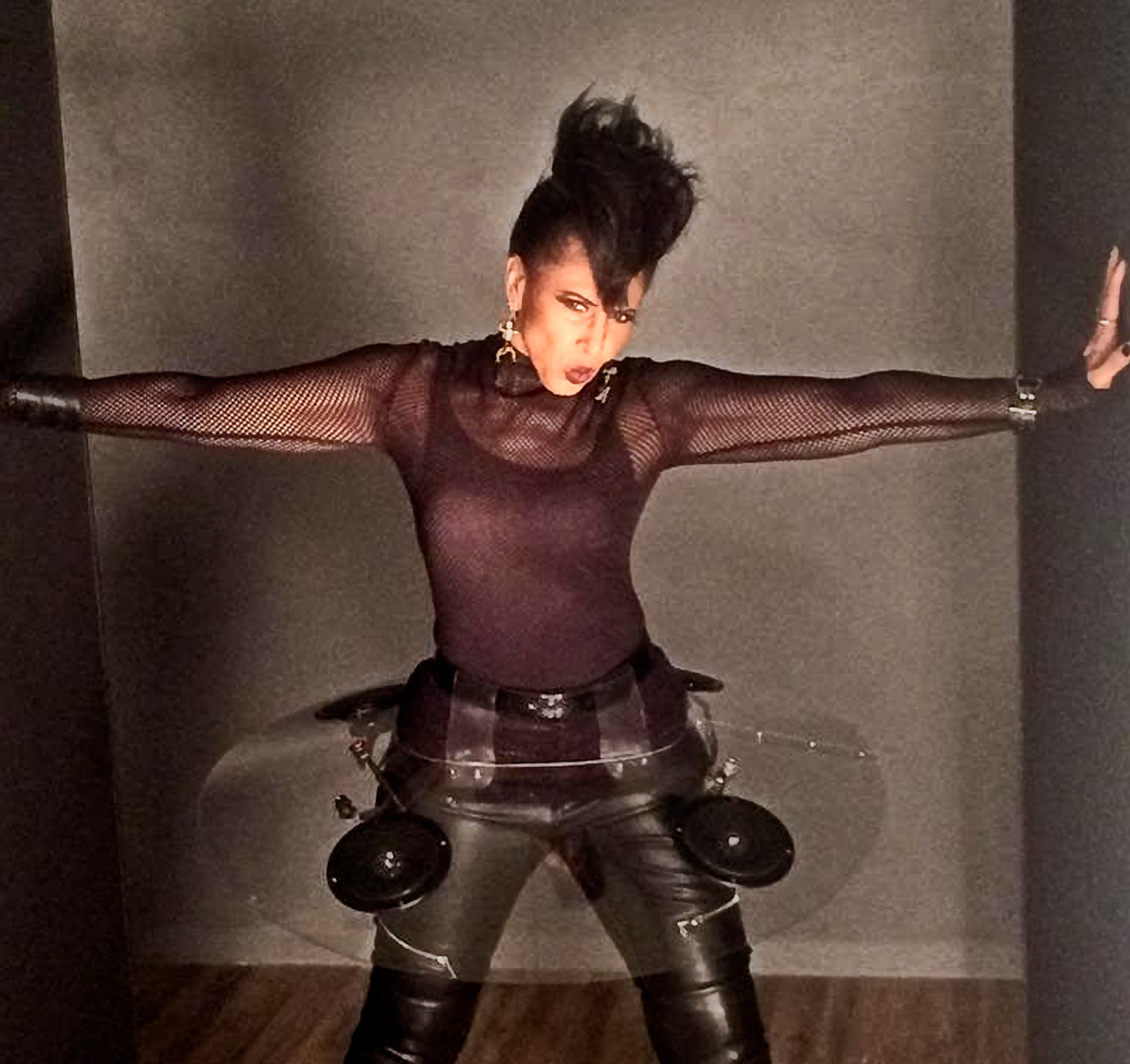 Nona Hendryx tackles social issues, love and politics with a smoky vocal between funk and the end of the stratosphere. Hendryx's legendary career spans six decades of sound and style evolution. Fans know her as a founding member of the girl group, Patti LaBelle & the Bluebelles, (with Sarah Dash, Cindy Birdsong and Patti LaBelle,) known as "the Sweethearts of the Apollo Theatre" and inducted into the R&B Hall of Fame in 1999. In the 70s, the group morphed into the Rock & Funk Glam Diva's 'Labelle' with the #1 record, Lady Marmalade.  Nona Hendryx emerged as the chief songwriter of the group's socially conscious and illuminating message songs. If Labelle fans grieved the end of Labelle, Nona Hendryx fans welcomed a new one as the revolutionary art-rock, new-wave goddess embarked upon her own impressive Solo career, which spanned eight studio albums and engaged her with an impressive lineup of collaborators (Prince, Peter Gabriel, Talking Heads, Laurie Anderson, Bono and Cameo), resulting in top ten hits and a Grammy nomination (Rock This Houses with The Rolling Stones' Keith Richards on guitar).
Learn more about Nona Hendryx
LaJuné McMillian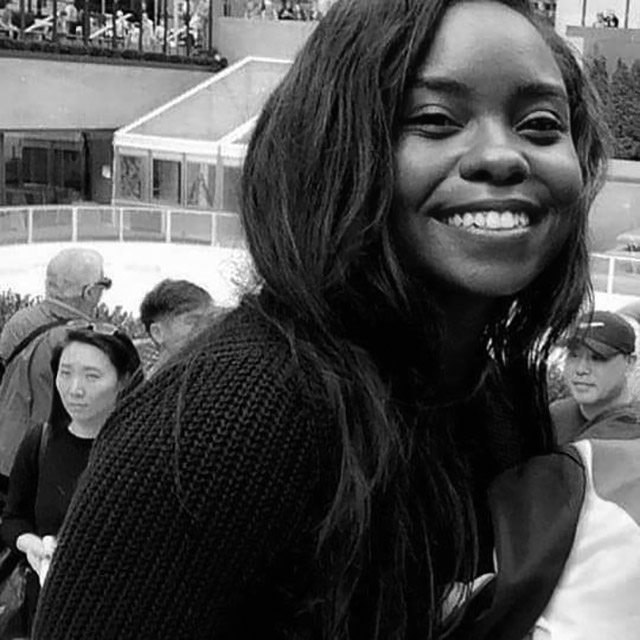 LaJuné is a Multidisciplinary Artist, and Educator creating art that integrates performance, extended reality, and physical computing to question our current forms of communication. They are passionate about discovering, learning, manifesting, and stewarding spaces for liberated Black Realities and the Black Imagination. LaJune believes in making by diving into, navigating, critiquing, and breaking systems and technologies that uphold systemic injustices to decommodify our bodies, undo our indoctrination, and make room for different ways of being. 

LaJuné has had the opportunity to show and speak about their work at Pioneer Works, National Sawdust, Leaders in Software and Art, Creative Tech Week, and Art & Code's Weird Reality. LaJuné was previously the Director of Skating at Figure Skating in Harlem, where they integrated STEAM and Figure Skating to teach girls of color about movement and technology. They have continued their research on Blackness, movement, and technology during residencies and fellowships at the Jerome Hill Artist Fellowship, Eyebeam, Pioneer Works, Barbarian Group, and Barnard College.
Allison Costa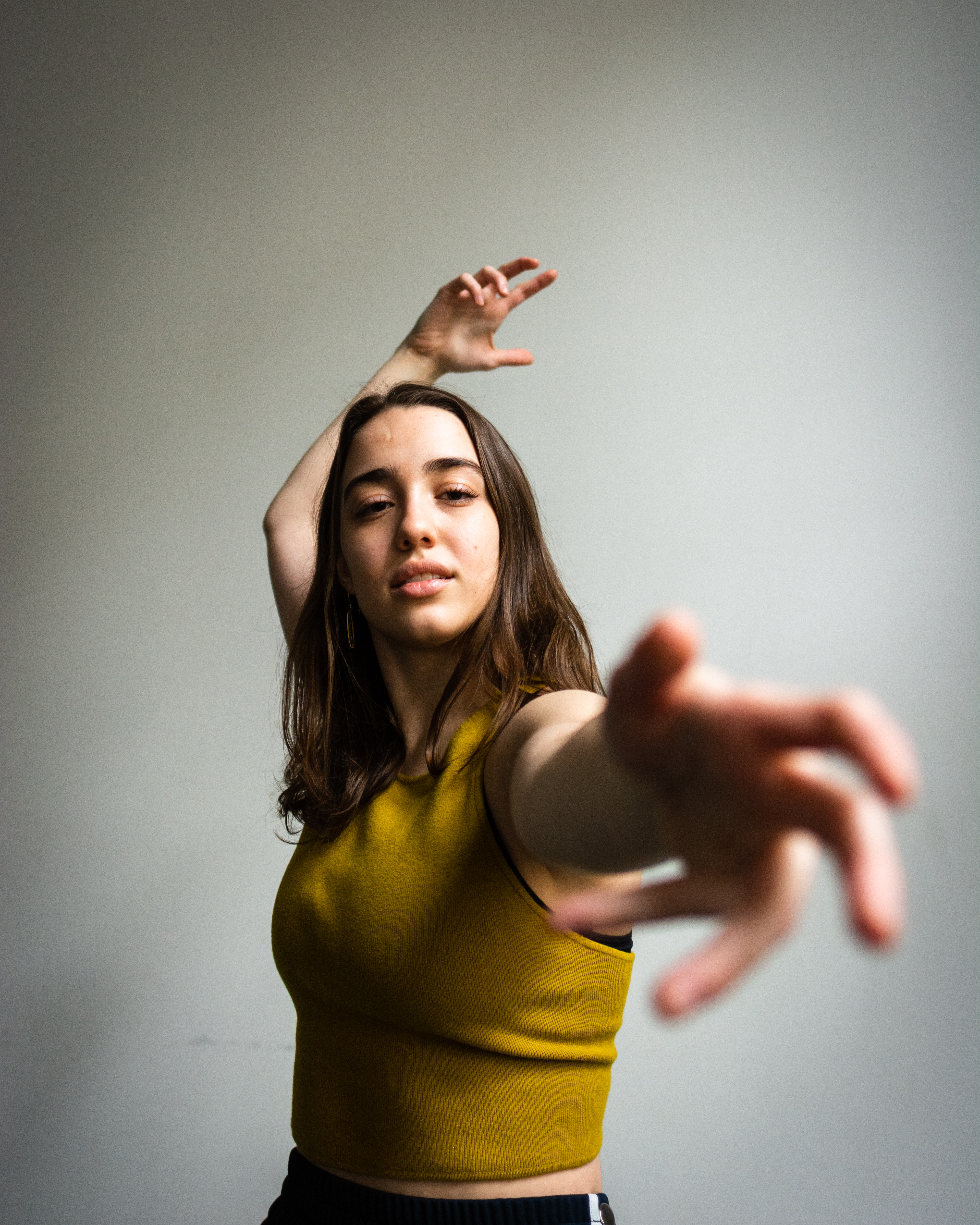 Allison Costa (she/they) (BC' 19, Dance and Computer Science) is a dancer, creative technologist, and multi-media artist based in New York City. Her interdisciplinary practice is process-focused and collaborative, as it embraces tenets of emergent strategy, glitch feminism, and the risk/recovery practice of improvisation. Allison is committed to using movement and technology as tools for critical inquiry with the hope of breaking down the gap between these two symbiotic fields to create with intention and impact.
Fall 2020 - Spring 2023
Angela's Pulse
The Movement Lab is excited that Angela's Pulse will have a three year long residency at the Movement Lab.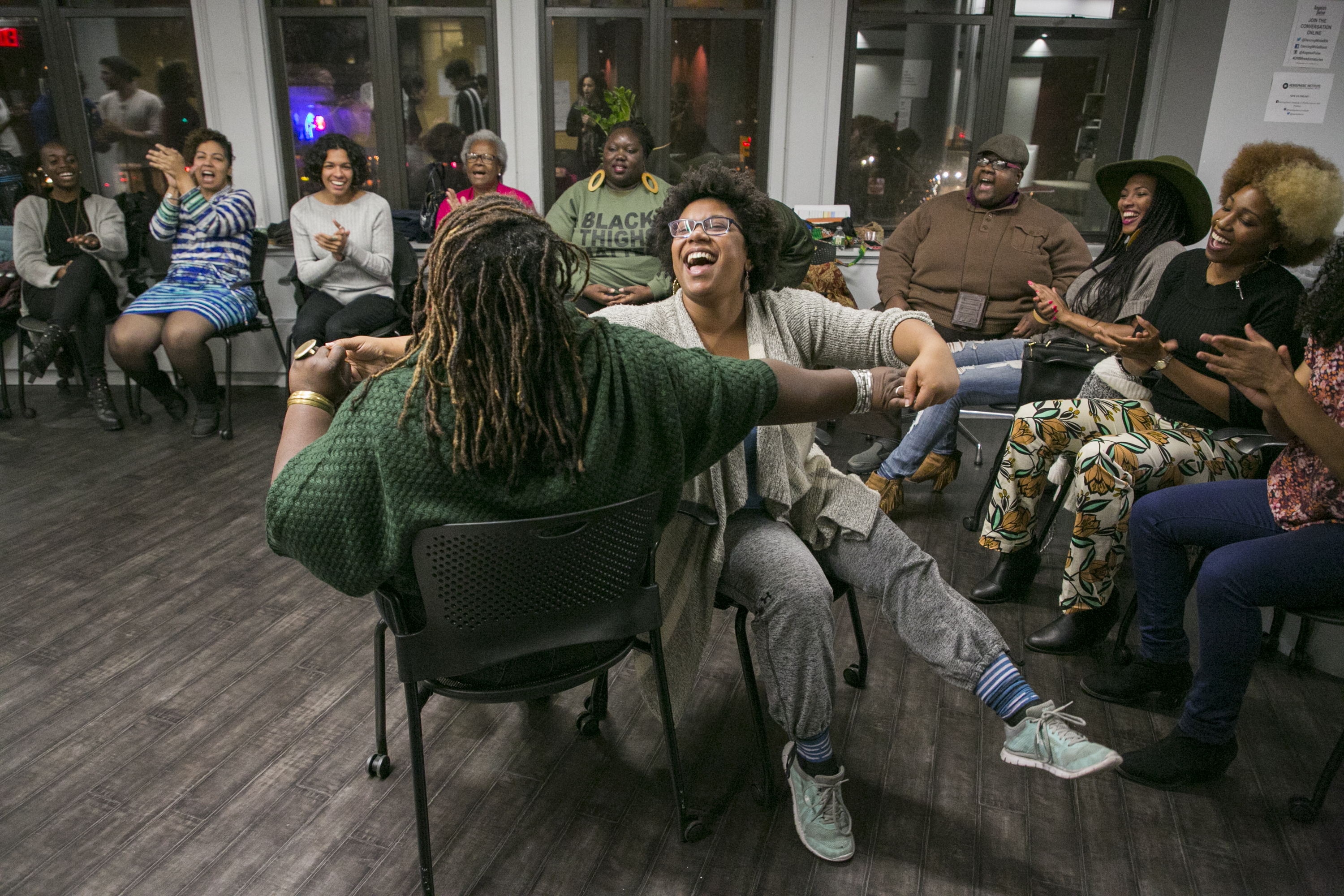 Angela's Pulse creates and produces collaborative performance work dedicated to building community and illuminating bold, new stories. Angela's Pulse provides a home for interdisciplinary collaborations that thrives on both politics and play, and is committed to developing timely performance works that provoke, inform and inspire. Co-founded in 2008 by Paloma and Patricia McGregor, Angela's Pulse was named for their mother Angela, an artist, teacher and activist who continues to inspire their work. 

Angela's Pulse is a Black-led, artist-led organization. Their leadership in the field includes their core community-building initiatives Dancing While Black, Building a Better Fishtrap and the newly formed North Star Arts Incubator, a cohort of nine artist-activists who are visioning moving the field beyond "diversity, equity and inclusion" and toward liberation. 

Over the course of a decade, the New York-based organization has produced performance work by dozens of artists (from New Orleans to the Bronx), supported 22 emerging Black dance makers through their Dancing While Black fellowship program, and published a landmark digital journal dedicated to the voices of Black experimenters. 

In a system and field that emphasizes end-products and individualism, Angela's Pulse focuses instead on process, developing relationships that create and connect communities over time. They have worked in deep partnership and collaboration with values-aligned organizations, including BAAD! The Bronx Academy of Arts and Dance, NYU's Hemispheric Institute of Performance and Politics, PURPOSE Productions and New Orleans-based Junebug Productions.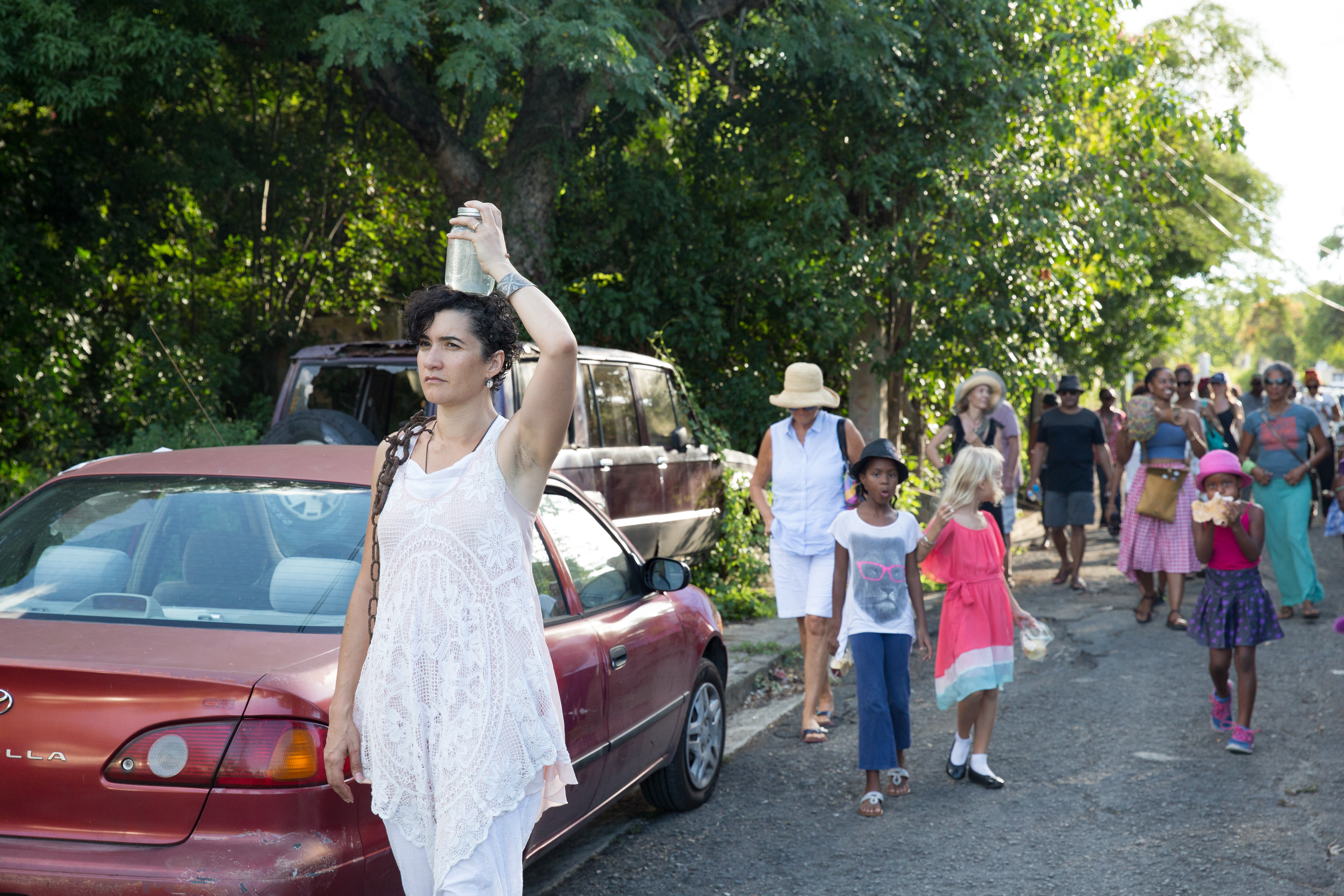 Paloma McGregor (b. 1974) is a Caribbean-born, New York-based choreographer and arts leader. As co-founder and Artistic Director of Angela's Pulse, McGregor has spent more than a decade centering Black voices through collaborative, "community-specific" performance projects. A former newspaper editor, McGregor brings a choreographer's craft, a journalist's urgency, and a community organizer's framework in the service of big visions. The daughter of a fisherman and public school art teacher, McGregor amplifies and remixes the quotidian choreographies of Black folks, reactivating them in often-embattled public spaces. McGregor's work situates performers and witnesses at the embodied intersection of the ancestral past and an envisioned future; for her, tradition transcends time.

Working at the growing edge of her field, McGregor has been an inaugural recipient of several major awards, including: Dance/USA's Fellowship to Artists (2019); Urban Bush Women's Choreographic Center Institute Fellowship (2018); and Surdna Foundation's Artists Engaging in Social Change (2015). Paloma was a 2013‐14 Artist In Residence at NYU's Hemispheric Institute of Performance and Politics, a 2014-16 Artist In Residence at BAX | Brooklyn Arts Exchange, a 2016-18 New York Live Arts Live Feed Artist, and a 2018 Movement Research NYSCA Artist-in-Residence. She has been nominated for the prestigious United States Artists Fellowship and the Herb Alpert Award. Recent support for her work includes the Soros Arts Fellowship (2020) as well as grants from the New York Community Trust (Mosaic Fund) and  MAP Fund.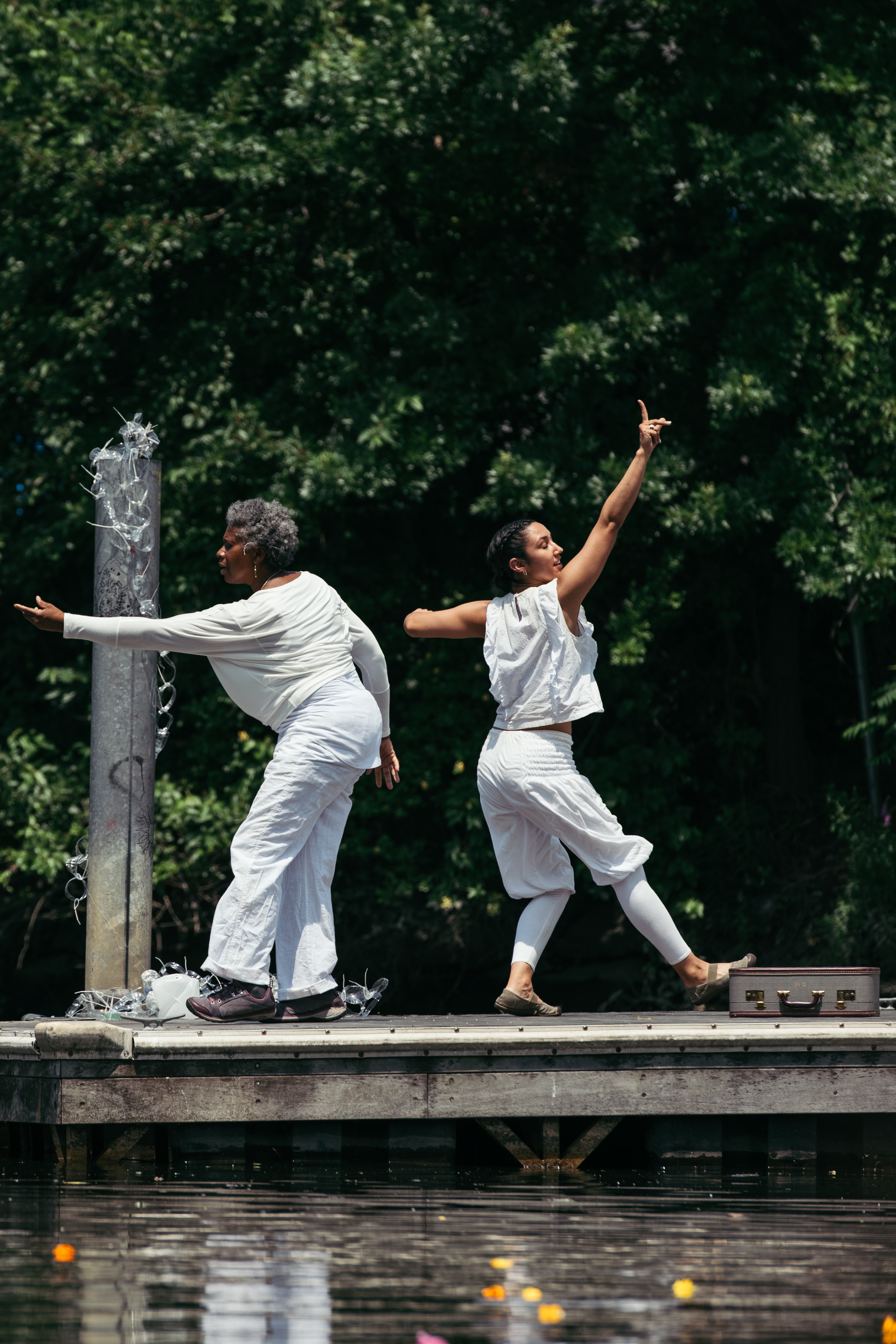 Paloma also facilitates technique, creative process and community engagement workshops around the world. She toured internationally for six years with Urban Bush Women and two years with Liz Lerman/Dance Exchange, and continues to perform in project‐based work, including Skeleton Architecture, an acclaimed collective of Black women(+) improvisers with whom she received a coveted New York Dance and Performance Bessie Award for performance in 2017.

Alongside her choreographic work, McGregor founded Dancing While Black (DWB), a platform for community-building, intergenerational exchange and visibility among Black dance artists whose work, like hers, doesn't fit neatly into boxes. Since 2012, DWB has produced more than two dozen public dialogues and performances, supported the development of 22 Black artists through the DWB Fellowship, and published the country's first digital journal by and for Black experimental dance artists.
Winter and Spring 2020
Norah Zuniga Shaw

Norah Zuniga Shaw (she/they) is an internationally recognized artist, performer and creative director best known for her award-winning digital projects for physical ideas including Synchronous Objects with William Forsythe. She presents frequently on Livable Futures and human technologies and her most recent works address climate change through transmedia performance rituals and creative community dialogs. She is Professor and Director of dance and technology at the Ohio State University and co-founder of The Motion Lab at ACCAD where she has taught interdisciplinary research, improvisation and intermedia since 2004. https://www.norahzunigashaw.com/ @nzshaw 
Chisa Hidaka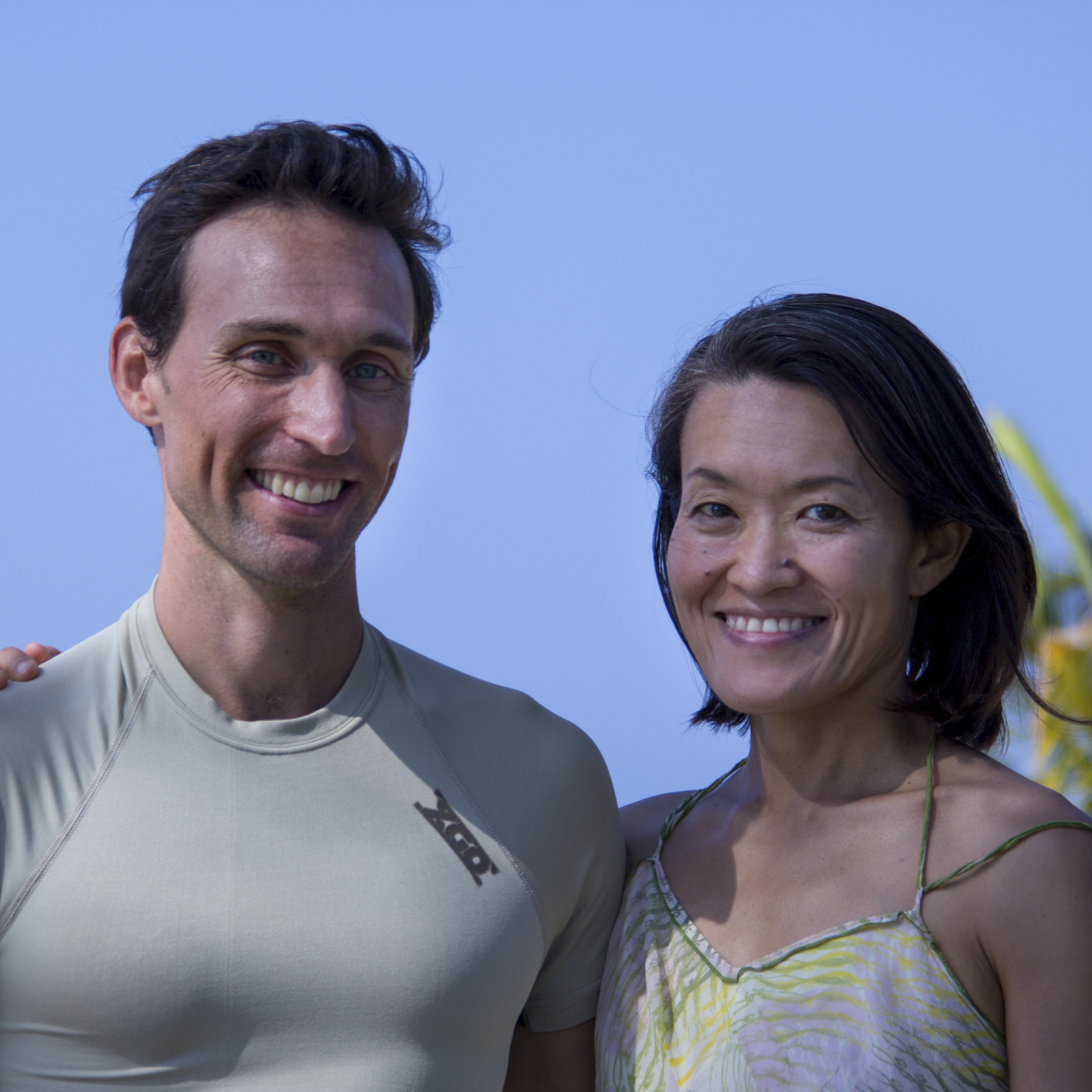 Described by the NY Times as moving "excitingly, as if she is consumed by the dance," Chisa Hidaka began dancing for a number of independent choreographers (Marta Renzi, Pooh Kaye, Sally Silvers and others), while attending Barnard College, where she received her BA in Dance (1986). She has been active in the Contact Improvisation community in NYC for nearly 30 years as a dancer, teacher and facilitator. With an MD from the Weill Medical College of Cornell University (1994), Dr. Hidaka teaches Anatomy in the Barnard College Dance and Biology Departments and oversees educational programs at the Hospital for Special Surgery. Her observations about the similarities between dolphin non-verbal communication and the interaction among dance improvisers are the basis of Dolphin Dance Project's creative inquiry. Founded in 2009 by Chisa Hidaka, MD and Benjamin Harley, the Dolphin Dance Project produces video-based works that focus on the inter-species dance collaborations between wild dolphins and trained human dancers as a touchstone to inspire viewers to reconsider their relationship with all the creatures with whom we share our planet. Benjamin brings to the project his experience from a global career consulting in the telecommunications and media industries as well as 10 years of intensive dance training including performances at multiple venues in NYC.
Mimi Yin 

Mimi Yin is an artist and designer with a background in music, dance and interaction design. She is currently a teacher at ITP in the NYU Tisch School of the Arts. She graduated with a B.A. in Music from Yale University and an M.P.S from ITP/NYU. Her work explores programmatic approaches to composition and improvisation combining traditional forms with chance operations to create new structures. She has applied these techniques to a range of media from poetry, rhythm, movement and choreography to shaping online discussion. She is also the lead designer of Ponder, a social learning platform focused on developing higher-order literacy.
Summer and Fall 2019
Cari Ann Shim Sham

 



Cari Ann Shim Sham* is is a wild artist attracted to things that sparkle, a wild edible mushroom hunter, and a collector of antique doorknobs and works with the dream world through light, movement, magick, technology and impossible bodies. She travels the world as an artist and curator. In her free time she enjoys going to Contact Improvisation jams, and free diving with wild spotted dolphins and sea turtles in crystal clear warm waters. At the moment Shim Sham is beta testing her interactive inflatable singing sea anemone experience as an empathy generator for sea change drawing attention to the impact of plastic upon the ocean, directing a Horror VR Opera XR experience "The Parksville Murders", and designing performative lighting strategies for an inflatable Dance Experience "See/Be Seen" with Emily Beattie. Grateful to have her work seen over the years in the most notable venues around the world and for all the accolades received, Shim Sham relishes most in that precious process of making the art and in the longtime collaborations that this process fosters. She feels extremely lucky to walk the creative path with Emily Beattie, Mary Hale, Anne Hiatt, David Roussève, Mimi Yin & Joey Zaza. She is honored to serve as a guide to young artists at NYU, TISCH as an Associate Arts Professor of Dance & Technology. www.cariannshimsham.com
Summer 2019 
Kenji Williams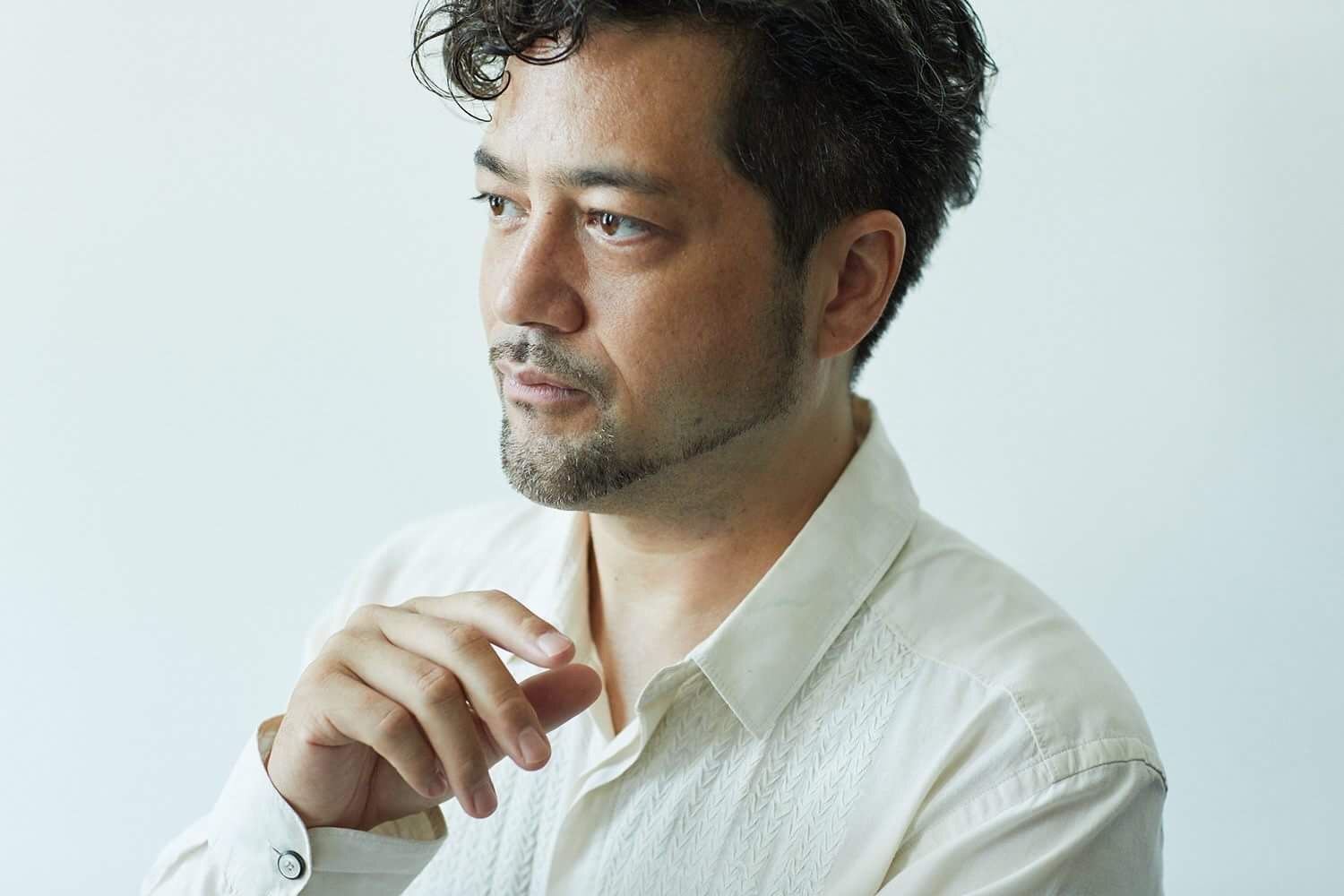 Kenji Williams is a composer and director for multi-media live theater, mixed reality, and interactive data visualization, and is the founder and creative director of the NASA-powered earth-from-space show, BELLA GAIA. Williams is an Artist in Residence and Visiting Scholar at the University of Colorado at Boulder developing a live 3D Holographic theater show, "Origin Stories" and a trans-disciplinary initiative for students and researchers.

Named a "100 Top Creative" by Origin Magazine, a World Technology Network award finalist in Arts, Entertainment, and Education, and a Grammy voting member, Williams explores the nexus of art and science through collaborations as diverse as astronaut Koichi Wakata orbiting live aboard the International Space Station, multimedia artist Paul Miller, Ballet Philippines, and institutions such as NASA, UNEP,  UNESCO.

Williams has earned international film awards from Sundance, Lumen Prize, Canadian Society of Cinematographers, Science Media Awards, Best Soundtrack Composition at Macau International Fulldome Film Festival, People's Choice Award Fiske Fulldome Film Festival, and has garnered media exposure from the Washington Post, Village Voice, BBC, NPR, PBS, USA Today, Huffington Post. Williams tours around the world, at performing arts theaters, museums, and conferences such as, TEDx, Aspen Institute, Smithsonian, Guggenheim Museum, Strathmore, Marin Civic Center, Winspear Opera House, UNESCO, and the U.S. Dep State.
Spring 2019 
LaJuné

LaJuné is a New Media Artist, and Creative Technologist creating art that integrates Performance, Virtual Reality, and Physical Computing to question our current forms of communication.

LaJuné has had the opportunity to show and speak about their work at Pioneer Works, National Sawdust, Leaders in Software and Art, Creative Tech Week, and Art && Code's Weird Reality. They were the Character Animator for NeuroSpeculativeAfrofeminism which premiered at Sundance in 2017, and toured at various festivals and conferences.

LaJuné was previously the Director of Skating at Figure Skating in Harlem, where they integrated STEAM and Figure Skating to teach girls of color about movement and technology. They continue their research on Blackness, Movement, and Technology during Eyebeam's Access Residency, which started in November 2018. At Barnard LaJuné will teach: an introduction to Motion Capture, rigging and Modeling tool, learn how to import characters with animation to enhance Virtual environments, and discuss and brainstorm ways to integrate motion capture and extended reality into performance.