Fall 2020 - Spring 2023
Angela's Pulse
The Movement Lab is excited that Angela's Pulse will have a three year long residency at the Movement Lab.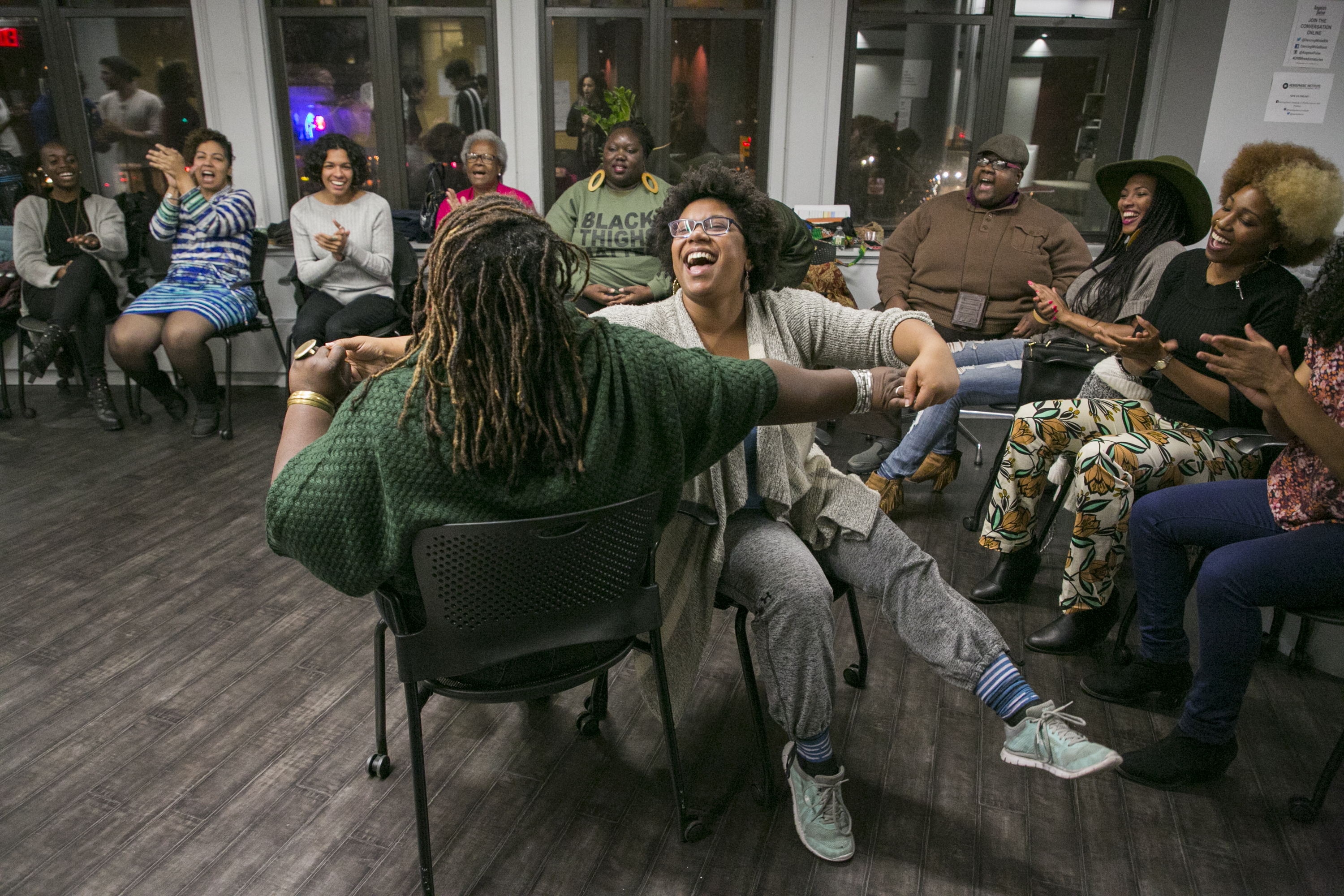 Angela's Pulse creates and produces collaborative performance work dedicated to building community and illuminating bold, new stories. Angela's Pulse provides a home for interdisciplinary collaborations that thrives on both politics and play, and is committed to developing timely performance works that provoke, inform and inspire. Co-founded in 2008 by Paloma and Patricia McGregor, Angela's Pulse was named for their mother Angela, an artist, teacher and activist who continues to inspire their work. 

Angela's Pulse is a Black-led, artist-led organization. Their leadership in the field includes their core community-building initiatives Dancing While Black, Building a Better Fishtrap and the newly formed North Star Arts Incubator, a cohort of nine artist-activists who are visioning moving the field beyond "diversity, equity and inclusion" and toward liberation. 

Over the course of a decade, the New York-based organization has produced performance work by dozens of artists (from New Orleans to the Bronx), supported 22 emerging Black dance makers through their Dancing While Black fellowship program, and published a landmark digital journal dedicated to the voices of Black experimenters. 

In a system and field that emphasizes end-products and individualism, Angela's Pulse focuses instead on process, developing relationships that create and connect communities over time. They have worked in deep partnership and collaboration with values-aligned organizations, including BAAD! The Bronx Academy of Arts and Dance, NYU's Hemispheric Institute of Performance and Politics, PURPOSE Productions and New Orleans-based Junebug Productions. 
Angela's Pulse roots their work in what they call "Core Values in Action":
process oriented

– Angela's Pulse believes in dialog and experimentation as both means and end. They center the authentic over the predetermined. They allow for trust and growth to develop as a result of spending time, challenging assumptions and inherited notions, digging in and working from joy.

Dr. Brenda Dixon Gottschild raises her arms to the sky, surrounded by a circle of Dancing While Black community members at Dancing While Black: This Body Knows Freedom - Story Circles on Organizing toward Vision in an Age of Resistance at NYU's Hemispheric Institute in November 2017. Photo by Whitney Browne.

collaboration based

– Angela's Pulse believes we are better together. They value individual assets, voices, histories, and the potentials they hold when activated in service of a vision larger than any one of us.

community centered

– Angela's Pulse believes that communities – of geography, practice, values, identity – are themselves powerful creative acts. They honor that power by practicing community-building and community-bridging.

anti-racist

– Angela's Pulse believes that racism is the glue that holds all of our dehumanizing and oppressive systems in place. They work with rigor and love to consistently practice undoing the impacts of racism on themselves as individuals, as a team and as collaborators with others.

embodied

– Angela's Pulse believes the body offers the most powerful, intimate opportunity to transform values into action. They center practices that allow them to tap into their embodied intellect, push beyond their known limits and animate their visions.
3 Year Residency Plan:
During their 3-year-residency, Angela's Pulse will expand their creative and organizing capacity by exploring Movement Lab's unique technological resources - including film, VR and Motion Capture. This opportunity comes as AP enters into a collaborative call-and-response with organizers on McGregor's home island, St. Croix, as it struggles to stave off disaster capitalism after the 2017 hurricane season. The work at the Movement Lab will be grounded in the pillars of AP's practice: The Understanding & Undoing Racism principles of New Orleans based The People's Institute for Survival and Beyond; Urban Bush Women's Entering, Building and Exiting Community framework; and Angela's Pulse's Shared Practice and Fishtrap Method models.
Year 1 - Entering 

Listening tour to get to know community, students, space

Exploring technology in the Movement Lab - particularly in relationship to Building a Better Fishtrap
Facilitating Story Circles, Shared Practice, Fishtrap Method workshops

Co-Hosting PISAB Undoing Racism training

Developing core Angela's Pulse Programs: Dancing While Black and North Star Arts Incubator

Surfacing Process & Learning through Culminating Sharing

Surfacing Goals for Year 2, and Establishing Next Steps

Year 2 - Building 

Developing interdisciplinary/interdepartmental partnerships, and establishing core collaborators

Deepening and integrating technology in the Movement Lab into Angela's Pulse creative and organizing processes
Developing and deepening relationships through Story Circles, Shared Practice, Fishtrap Method workshops

Deepening anti-racist organizing/principles in practice

Developing core Angela's Pulse Programs:

Building a Better Fishtrap

,

Dancing While Black

and

North Star Arts Incubator 

Surfacing Process & Learning through Culminating Sharing

Surfacing Goals for Year 3, and Establishing Next Steps

Year 3 - Integrating (Exiting)

Deepen interdisciplinary/interdepartmental partnerships with core collaborators

Continue deepening and integrating technology in the Movement Lab into Angela's Pulse creative and organizing processes
Develop creative work and relationships through Story Circles, Shared Practice, Fishtrap Method

Deepening anti-racist organizing/principles in practice

Developing core Angela's Pulse Programs:

Building a Better Fishtrap

,

Dancing While Black

and

North Star Arts Incubator 

Surfacing Process & Learning through Culminating Sharing

Establishing Next Steps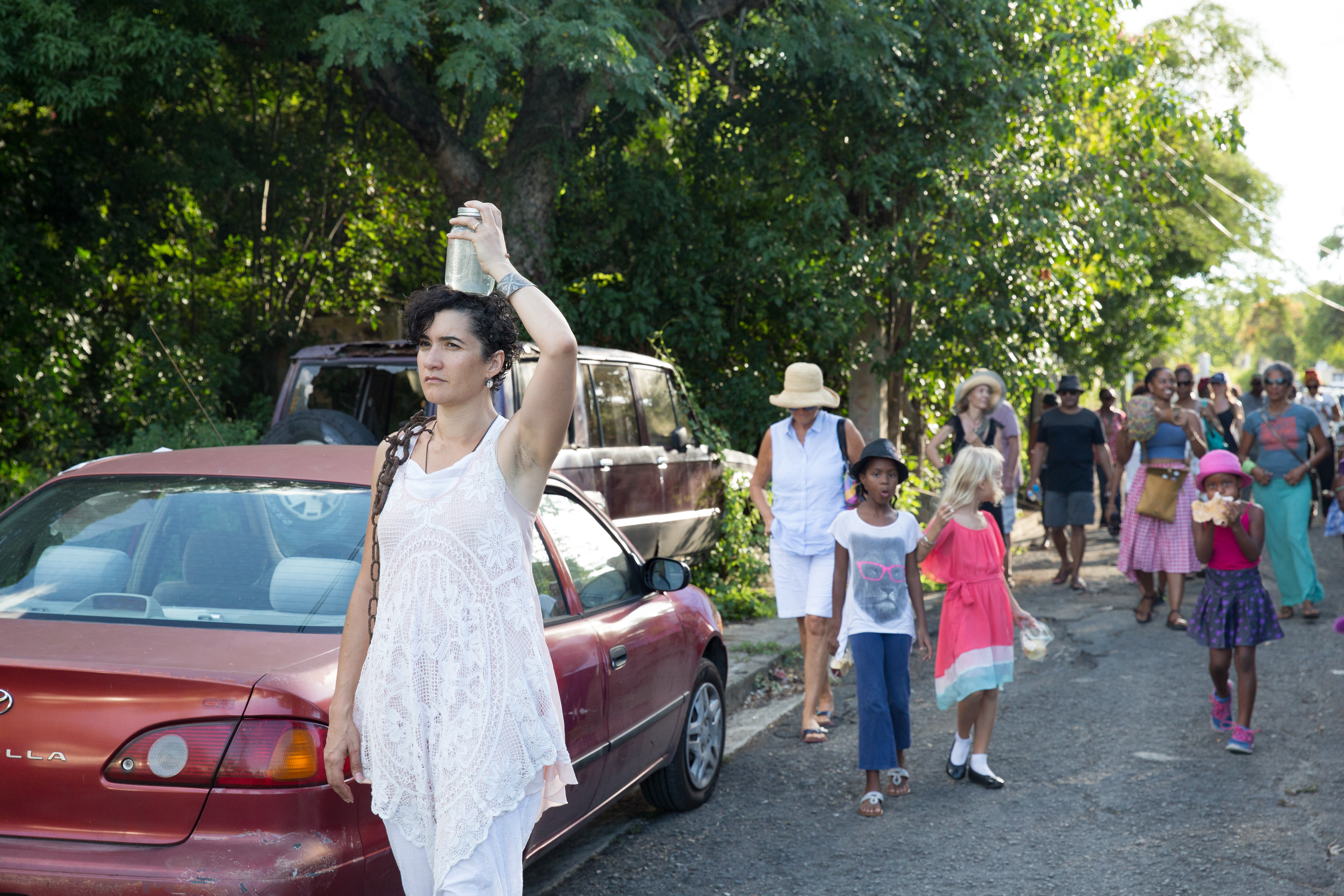 Paloma McGregor (b. 1974) is a Caribbean-born, New York-based choreographer and arts leader. As co-founder and Artistic Director of Angela's Pulse, McGregor has spent more than a decade centering Black voices through collaborative, "community-specific" performance projects. A former newspaper editor, McGregor brings a choreographer's craft, a journalist's urgency, and a community organizer's framework in the service of big visions. The daughter of a fisherman and public school art teacher, McGregor amplifies and remixes the quotidian choreographies of Black folks, reactivating them in often-embattled public spaces. McGregor's work situates performers and witnesses at the embodied intersection of the ancestral past and an envisioned future; for her, tradition transcends time.

Working at the growing edge of her field, McGregor has been an inaugural recipient of several major awards, including: Dance/USA's Fellowship to Artists (2019); Urban Bush Women's Choreographic Center Institute Fellowship (2018); and Surdna Foundation's Artists Engaging in Social Change (2015). Paloma was a 2013‐14 Artist In Residence at NYU's Hemispheric Institute of Performance and Politics, a 2014-16 Artist In Residence at BAX | Brooklyn Arts Exchange, a 2016-18 New York Live Arts Live Feed Artist, and a 2018 Movement Research NYSCA Artist-in-Residence. She has been nominated for the prestigious United States Artists Fellowship and the Herb Alpert Award. Recent support for her work includes the Soros Arts Fellowship (2020) as well as grants from the New York Community Trust (Mosaic Fund) and  MAP Fund.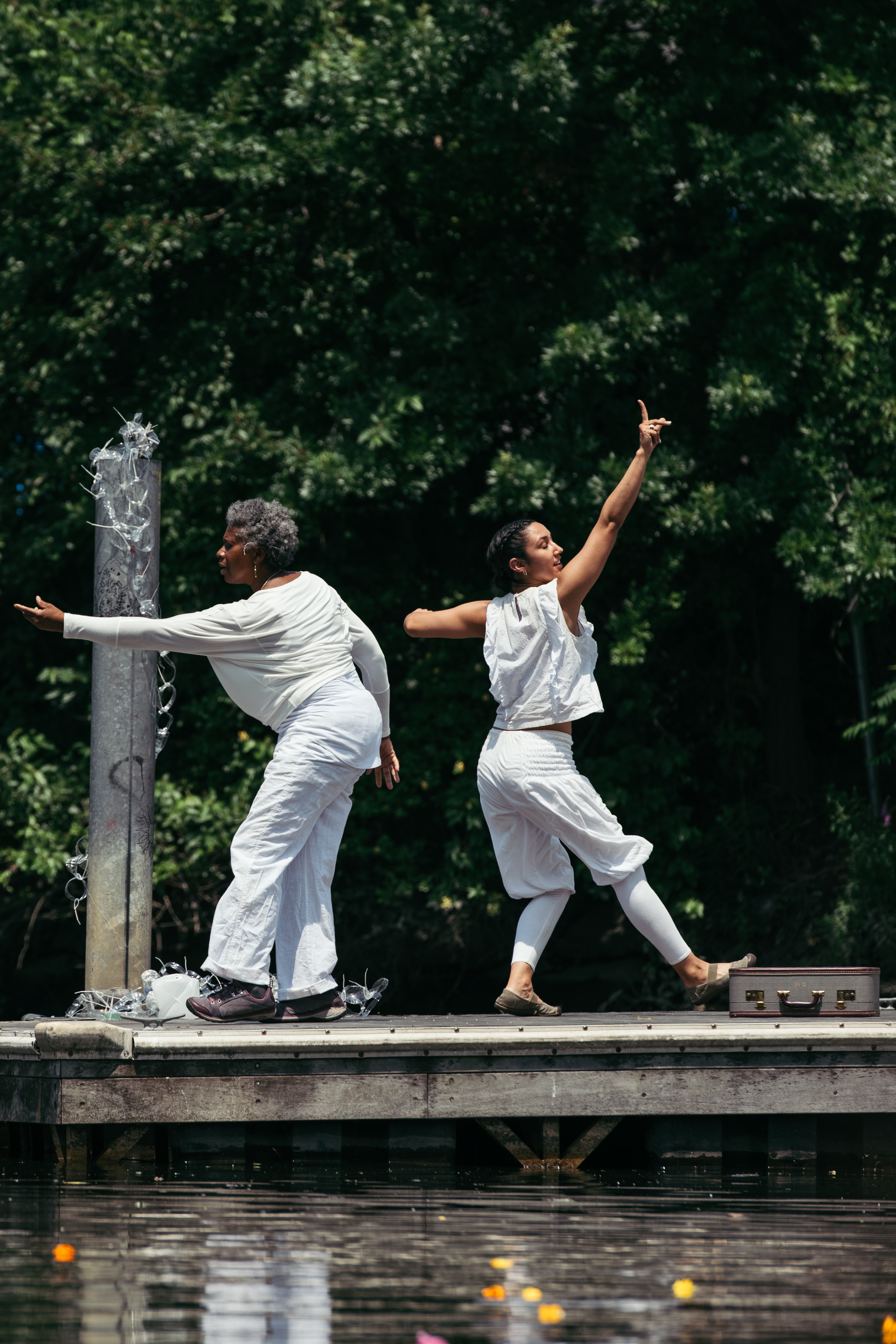 Paloma also facilitates technique, creative process and community engagement workshops around the world. She toured internationally for six years with Urban Bush Women and two years with Liz Lerman/Dance Exchange, and continues to perform in project‐based work, including Skeleton Architecture, an acclaimed collective of Black women(+) improvisers with whom she received a coveted New York Dance and Performance Bessie Award for performance in 2017.

Alongside her choreographic work, McGregor founded Dancing While Black (DWB), a platform for community-building, intergenerational exchange and visibility among Black dance artists whose work, like hers, doesn't fit neatly into boxes. Since 2012, DWB has produced more than two dozen public dialogues and performances, supported the development of 22 Black artists through the DWB Fellowship, and published the country's first digital journal by and for Black experimental dance artists.
Winter and Spring 2020
Norah Zuniga Shaw

Norah Zuniga Shaw (she/they) is an internationally recognized artist, performer and creative director best known for her award-winning digital projects for physical ideas including Synchronous Objects with William Forsythe. She presents frequently on Livable Futures and human technologies and her most recent works address climate change through transmedia performance rituals and creative community dialogs. She is Professor and Director of dance and technology at the Ohio State University and co-founder of The Motion Lab at ACCAD where she has taught interdisciplinary research, improvisation and intermedia since 2004. https://www.norahzunigashaw.com/ @nzshaw 
Chisa Hidaka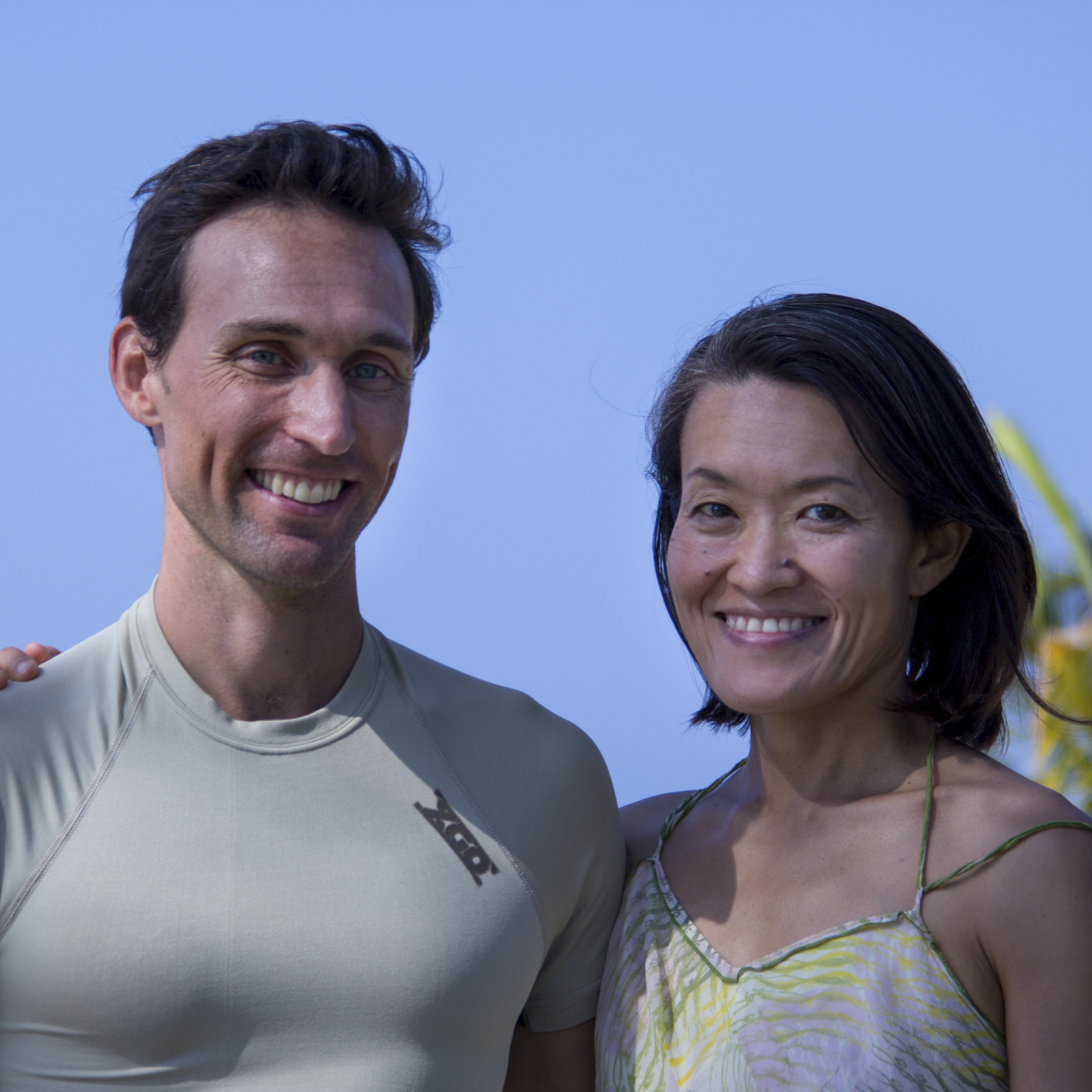 Described by the NY Times as moving "excitingly, as if she is consumed by the dance," Chisa Hidaka began dancing for a number of independent choreographers (Marta Renzi, Pooh Kaye, Sally Silvers and others), while attending Barnard College, where she received her BA in Dance (1986). She has been active in the Contact Improvisation community in NYC for nearly 30 years as a dancer, teacher and facilitator. With an MD from the Weill Medical College of Cornell University (1994), Dr. Hidaka teaches Anatomy in the Barnard College Dance and Biology Departments and oversees educational programs at the Hospital for Special Surgery. Her observations about the similarities between dolphin non-verbal communication and the interaction among dance improvisers are the basis of Dolphin Dance Project's creative inquiry. Founded in 2009 by Chisa Hidaka, MD and Benjamin Harley, the Dolphin Dance Project produces video-based works that focus on the inter-species dance collaborations between wild dolphins and trained human dancers as a touchstone to inspire viewers to reconsider their relationship with all the creatures with whom we share our planet. Benjamin brings to the project his experience from a global career consulting in the telecommunications and media industries as well as 10 years of intensive dance training including performances at multiple venues in NYC.
Mimi Yin 

Mimi Yin is an artist and designer with a background in music, dance and interaction design. She is currently a teacher at ITP in the NYU Tisch School of the Arts. She graduated with a B.A. in Music from Yale University and an M.P.S from ITP/NYU. Her work explores programmatic approaches to composition and improvisation combining traditional forms with chance operations to create new structures. She has applied these techniques to a range of media from poetry, rhythm, movement and choreography to shaping online discussion. She is also the lead designer of Ponder, a social learning platform focused on developing higher-order literacy.
Summer and Fall 2019
Cari Ann Shim Sham

 



Cari Ann Shim Sham* is is a wild artist attracted to things that sparkle, a wild edible mushroom hunter, and a collector of antique doorknobs and works with the dream world through light, movement, magick, technology and impossible bodies. She travels the world as an artist and curator. In her free time she enjoys going to Contact Improvisation jams, and free diving with wild spotted dolphins and sea turtles in crystal clear warm waters. At the moment Shim Sham is beta testing her interactive inflatable singing sea anemone experience as an empathy generator for sea change drawing attention to the impact of plastic upon the ocean, directing a Horror VR Opera XR experience "The Parksville Murders", and designing performative lighting strategies for an inflatable Dance Experience "See/Be Seen" with Emily Beattie. Grateful to have her work seen over the years in the most notable venues around the world and for all the accolades received, Shim Sham relishes most in that precious process of making the art and in the longtime collaborations that this process fosters. She feels extremely lucky to walk the creative path with Emily Beattie, Mary Hale, Anne Hiatt, David Roussève, Mimi Yin & Joey Zaza. She is honored to serve as a guide to young artists at NYU, TISCH as an Associate Arts Professor of Dance & Technology. www.cariannshimsham.com
Summer 2019 
Kenji Williams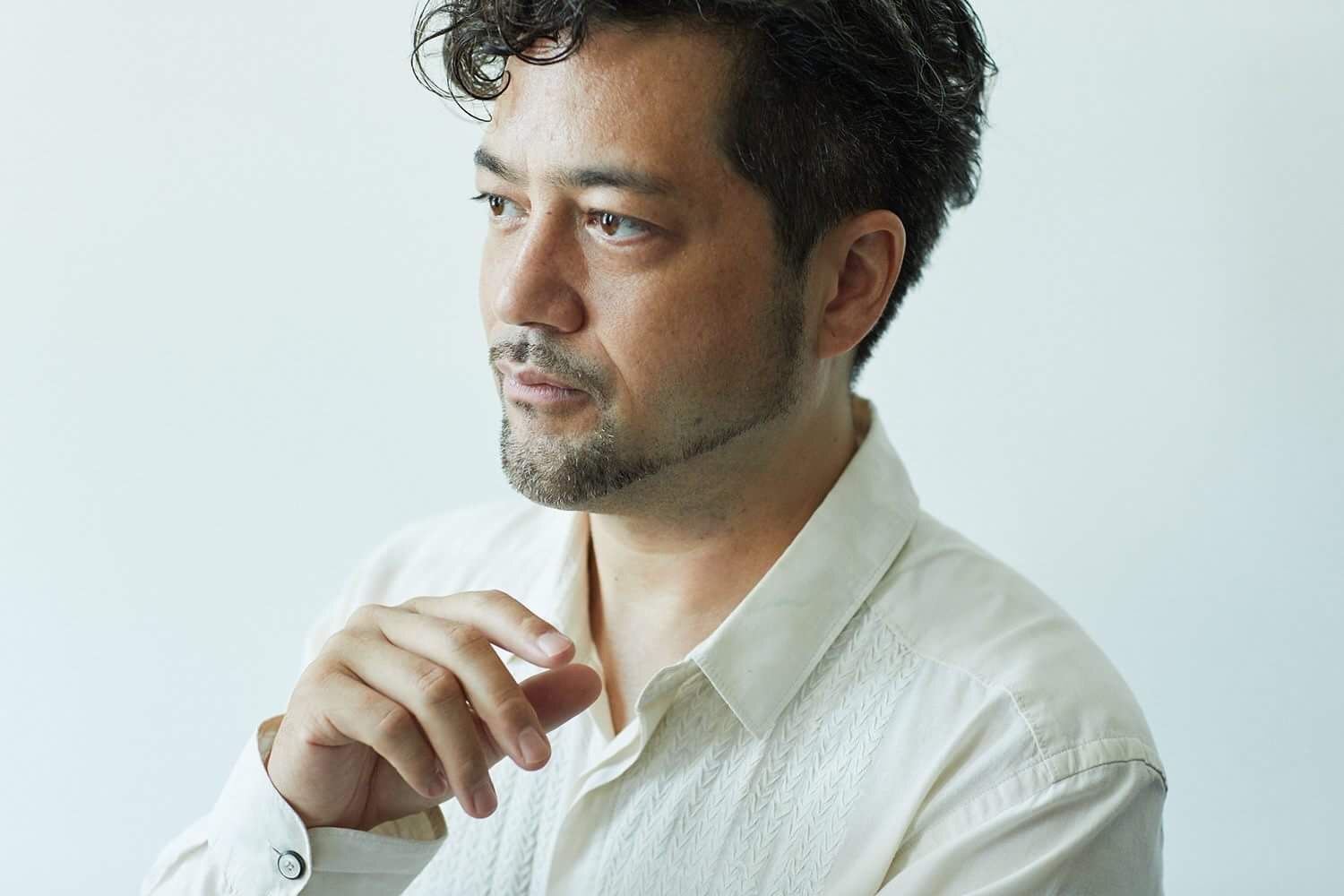 Kenji Williams is a composer and director for multi-media live theater, mixed reality, and interactive data visualization, and is the founder and creative director of the NASA-powered earth-from-space show, BELLA GAIA. Williams is an Artist in Residence and Visiting Scholar at the University of Colorado at Boulder developing a live 3D Holographic theater show, "Origin Stories" and a trans-disciplinary initiative for students and researchers.

Named a "100 Top Creative" by Origin Magazine, a World Technology Network award finalist in Arts, Entertainment, and Education, and a Grammy voting member, Williams explores the nexus of art and science through collaborations as diverse as astronaut Koichi Wakata orbiting live aboard the International Space Station, multimedia artist Paul Miller, Ballet Philippines, and institutions such as NASA, UNEP,  UNESCO.

Williams has earned international film awards from Sundance, Lumen Prize, Canadian Society of Cinematographers, Science Media Awards, Best Soundtrack Composition at Macau International Fulldome Film Festival, People's Choice Award Fiske Fulldome Film Festival, and has garnered media exposure from the Washington Post, Village Voice, BBC, NPR, PBS, USA Today, Huffington Post. Williams tours around the world, at performing arts theaters, museums, and conferences such as, TEDx, Aspen Institute, Smithsonian, Guggenheim Museum, Strathmore, Marin Civic Center, Winspear Opera House, UNESCO, and the U.S. Dep State.
Spring 2019 
LaJuné

LaJuné is a New Media Artist, and Creative Technologist creating art that integrates Performance, Virtual Reality, and Physical Computing to question our current forms of communication.

LaJuné has had the opportunity to show and speak about their work at Pioneer Works, National Sawdust, Leaders in Software and Art, Creative Tech Week, and Art && Code's Weird Reality. They were the Character Animator for NeuroSpeculativeAfrofeminism which premiered at Sundance in 2017, and toured at various festivals and conferences.

LaJuné was previously the Director of Skating at Figure Skating in Harlem, where they integrated STEAM and Figure Skating to teach girls of color about movement and technology. They continue their research on Blackness, Movement, and Technology during Eyebeam's Access Residency, which started in November 2018. At Barnard LaJuné will teach: an introduction to Motion Capture, rigging and Modeling tool, learn how to import characters with animation to enhance Virtual environments, and discuss and brainstorm ways to integrate motion capture and extended reality into performance.