These session based workshops introduce various subjects and can be taken separately or as a series.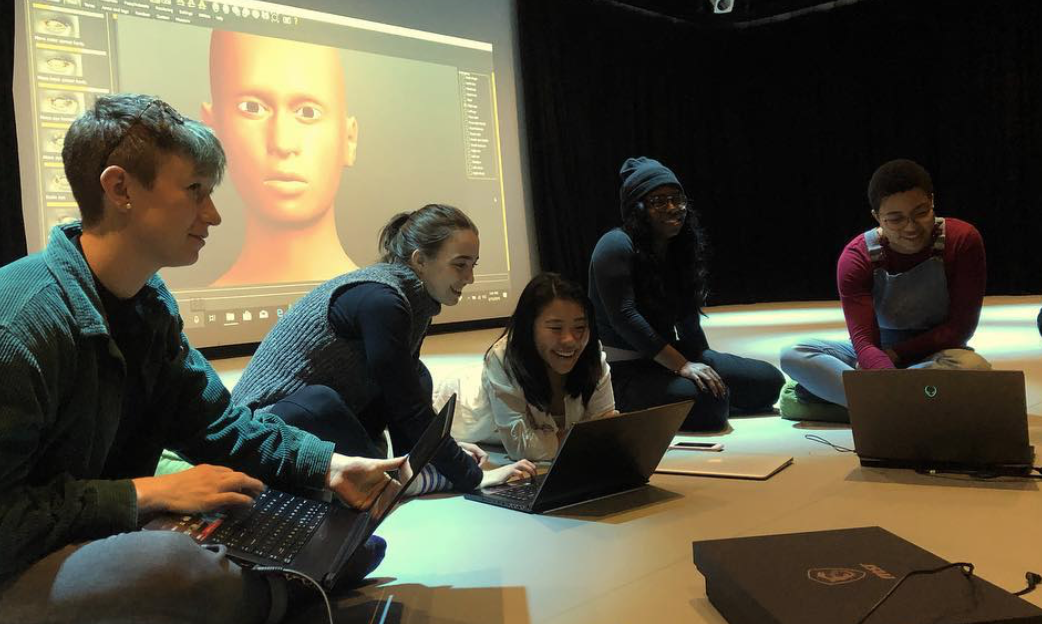 Line Up for Fall '19
Workshops are every other Friday at 1pm, alternating with Media Center Programming.
Welcome to the Movement Lab
Friday Sept 13th, 10:00-12:00 
Learn the in's and out's of the lab's ETC Element 2 Lighting Board with guest technician Harrison Corthell. Solidify your command in building cues, manipulating texture and creating atmosphere.
Friday Sept 13th, 1:00-3:00 
This workshop will provide an introduction to the lab's staff, the conceptual thinking behind the lab as a space of engagement,  technological tools, familiarizing students with our Qu16 sound board, the Element Lighting Design system, as well as the lab's immersive projection & motion capture capabilities.
---
Kenji Williams 
Friday Sept 27th, 1:00-3:00
Join Summer Artist in Residence Kenji Williams in this workshop exploring live motion tracking systems, scrim based projections and the use of holograms in performance.
---
Viewing the Present with Guy de Lancey  
Friday Oct 11th, 1:00-3:00
"Might it be that the contemporary economy of art relies more on presence than on more traditional ideas of labor power tied to the production of objects" - Hito Styerl
What is 'being present' in performance? This workshop will examine this idea through exercises and games using 'The Viewpoints', an improvisational system that trains a performer to use their body in time and space to create meaning.
---
Prestidigitation: A Conversation with Cari Ann Shim Sham
Friday Oct 25th, 1:00-3:00
Wild artist Cari Ann Shim Sham discusses magic and the art of optical illusions in relation to her recent experiments in making holograms, working with live feed loops, moving screens, and manipulating light as a projectionist in large-scale durational installation and interactive immersive XR and dance theater performances.
---
Navigating Collaboration with Arts and Technology with Allie Costa
Friday Nov 8th, 1:00-3:00
Bill T. Jones said "poetry is desire and questions and fear," and until technology could reflect that he was not sure it could be a true collaborator with the arts. This roundtable workshop questions the role tech can play in art today and brainstorms strategies for cross-disciplinary collaboration.
---
Mimi Yin
Friday Nov 22nd, 1:00-3:00
Learn more from Artist in Residence Mimi Yin as she expands on last years work and continues to explore motion capture and composing choreography from generative computer programs.