These session based workshops introduce various subjects and can be taken separately or as a series.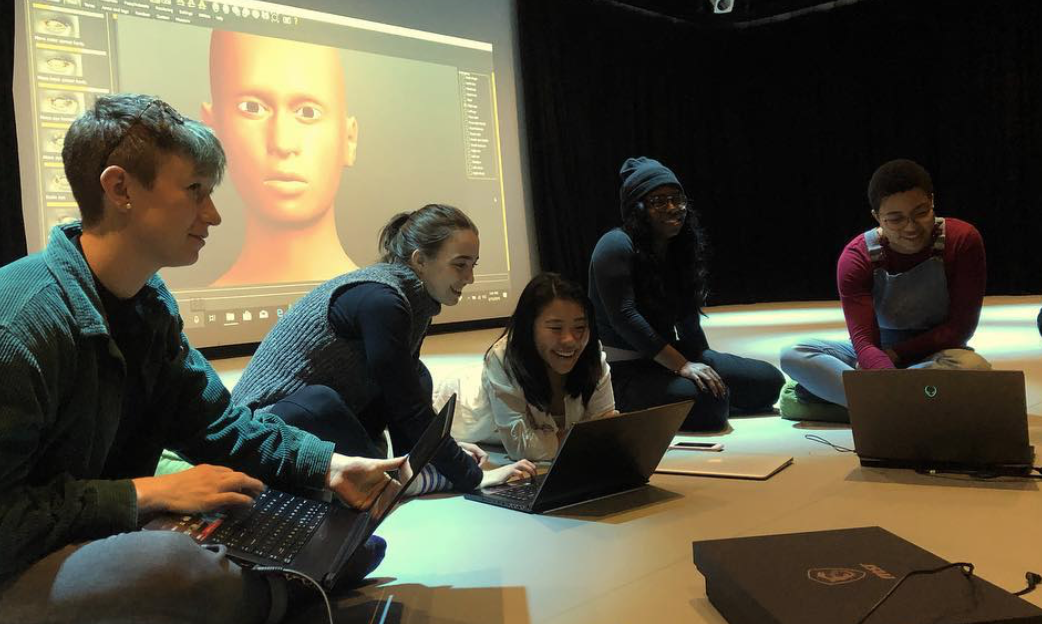 Line Up for Fall '19
Workshops are every other Friday at 1pm, alternating with Media Center Programming.
Welcome to the Movement Lab
Friday Sept 13th, 10:00-12:00 
Learn the in's and out's of the lab's ETC Element 2 Lighting Board with guest technician Harrison Corthell. Solidify your command in building cues, manipulating texture and creating atmosphere.
Friday Sept 13th, 1:00-3:00 
This workshop will provide an introduction to the lab's staff, the conceptual thinking behind the lab as a space of engagement,  technological tools, familiarizing students with our Qu16 sound board, the Element Lighting Design system, as well as the lab's immersive projection & motion capture capabilities.
---
Kenji Williams 
Friday Sept 27th, 1:00-3:00
Join Summer Artist in Residence Kenji Williams in this workshop exploring live motion tracking systems, scrim based projections and the use of holograms in performance.
---
Viewing the Present with Guy de Lancey  
Friday Oct 11th, 1:00-3:00
"Might it be that the contemporary economy of art relies more on presence than on more traditional ideas of labor power tied to the production of objects" - Hito Styerl
What is 'being present' in performance? This workshop will examine this idea through exercises and games using 'The Viewpoints', an improvisational system that trains a performer to use their body in time and space to create meaning.
---
Prestidigitation: Designing Interactive Video Art using Isadora & Processing
Friday Oct 25th, 1:00-3:00
Cari Ann Shim Sham discusses several immersive performance projects she's designed using Isadora & Processing, then leads a hands on introductory workshop to learn new interactive tricks with the softwares.
---
Exploring Motion Capture with Allie Costa
Friday Nov 8th, 1:00-3:00
Learn how to use the Lab's different types of motion capture tools and set up situation based theatrics to investigate the relationship between captured and live movement.  
---
Mimi Yin
Friday Nov 22nd, 1:00-3:00
Learn more from Artist in Residence Mimi Yin as she expands on last years work and continues to explore motion capture and composing choreography from generative computer programs.