Fall 2023
We look forward to welcoming you back to the lab this Fall semester! 
We are particularly excited to share with you the work of our Student Artists in Residence: Nicole Balsirow, Eris Gao, Anagha Guliam, Manjistha Lakhotia, Cate Mok, Leslie Polk, Grace Schleck, Lily Selthofner, Ethan Shek, and Yejia Sun. Come catch performances from our Artists in Residence and our Post-Baccalaureate Fellow Celia Krefter.
Our semester's offerings also include Classes, Workshops, and our weekly Stillness Lab.
Check out our Upcoming Events, all of which are free and open to the public.
We look forward to engaging with you!
Artificial environments / environmental Intelligence
The Movement Lab at Barnard College has set as a broad Creative Research Theme for 2023- 2024, Artificial environments / environmental Intelligence, which will be manifesting as a FESTIVAL from February 21-28, 2024, with the guiding question: what happens when we close the loop on the constructed binary of nature and technology? 

We are seeking Artists (including but not limited to Barnard College students, faculty, and staff), Artist Collectives, Inter-Departmental Collaborations, Creative Technologists, Environmental Thinkers, Embodied Performers, and Researchers who want to engage with the topic in whichever way they may feel inspired. 

The aim is to look critically at the relationship (or lack thereof) between emerging technologies and the environment; to research and discover creative alternatives for subverting manmade systems through environmental and technological engagement; to collaborate with and use the lab as an exploratory space for embodied research of new assemblages of environment and technology.

We will be curating a selection of submissions to present in-progress showings, workshop performances, and informal installations in the Movement Lab during the festival dates. We are looking for proposals of pieces that are around 5 - 45 minutes in length. Prior to your showing, you/your team would receive about 6-10 total rehearsal/setup hours in the lab (in February), as well as a space training of the lab's resources. Showings could be followed by a Q&A, feedback session, or whatever you decide would be most beneficial for the development of your work. 

The festival will be curated to feature pieces by different artists in conversation with each other, to inspire juicy discussion and open up new perspectives. We will also be hosting events for artists during the festival for everyone to get to know each other, hopefully inspiring cross-collaboration among those making art about/with environments/technology.

Submissions are due by the end of November 8th, 2023.

Please feel free to reach out to us at movement@barnard.edu with any questions.
Immersive Projection
Guy de Lancey, the Movement Lab's Associate Director, Designer, and technologist oversaw the installation of two large projectors calibrated to cover the wall on the east side of the lab. The projection spans about 30 feet of the 50 foot wall. Another smaller projector projects onto the south side wall. Two more projectors are installed into the ceiling, pointing downward to cover the floor area. All five projectors can be linked together to project a single image in series or separate images, and are connectable through an HDMI cord to any computer. So, if you'd like to experience the full-screen projection and have a project in mind, contact the Movement Lab!
You can submit a booking request, and email movement@barnard.edu with any questions. We can't wait to see what kinds of projects you produce!
The Lab
The Movement Lab is a space for experimentation and exploration at the intersection of movement, performance, and technology. We also collaborate closely with many of the other Centers. To learn more, read this interview with our director.
Questions? Contact us at movement@barnard.edu
Connect with us
Upcoming Events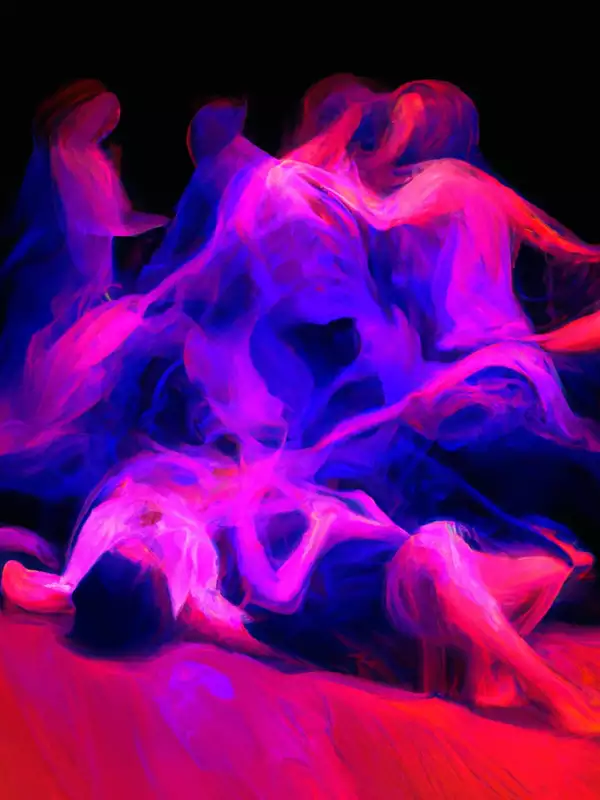 -
Movement Lab, Milstein LL020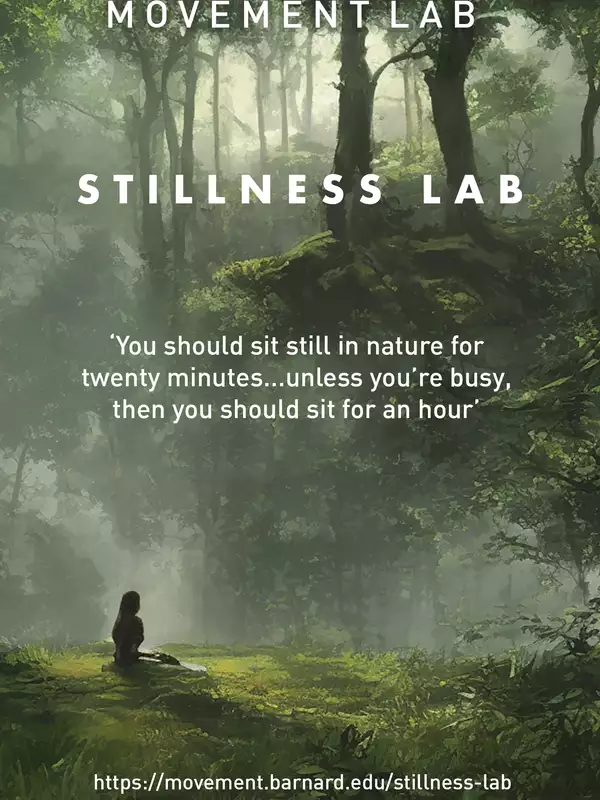 -
Movement Lab, Milstein Center LL020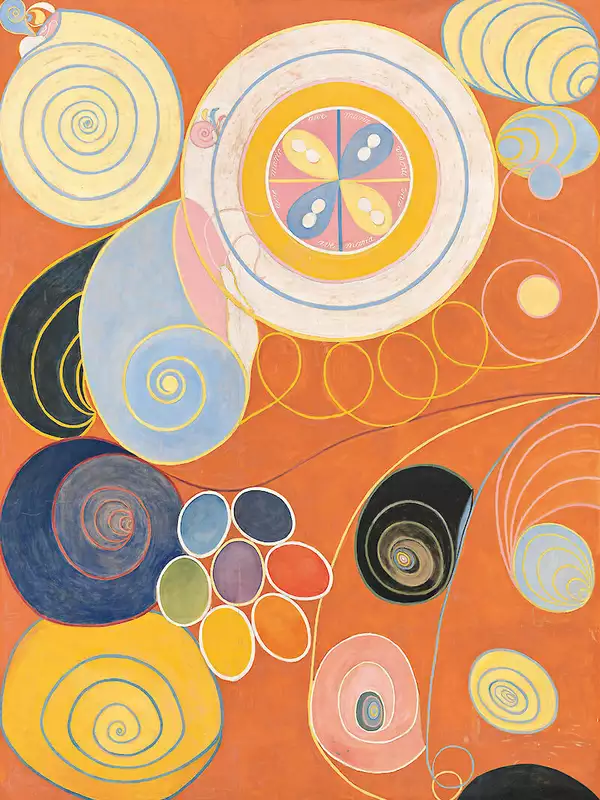 -
Movement Lab, Milstein Center, LL020
News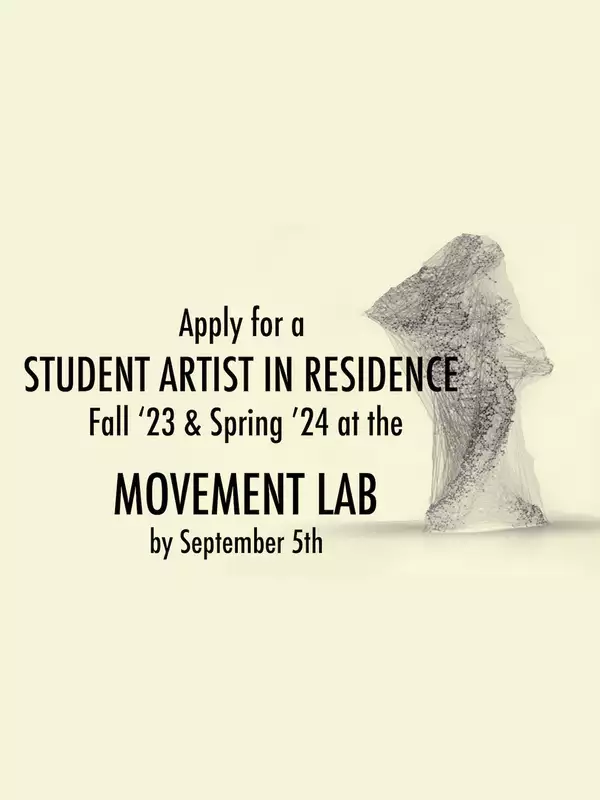 The Movement Lab is now accepting applications for our Fall '23-Spring '24 Student Artist-in-Residence! 
July 10, 2023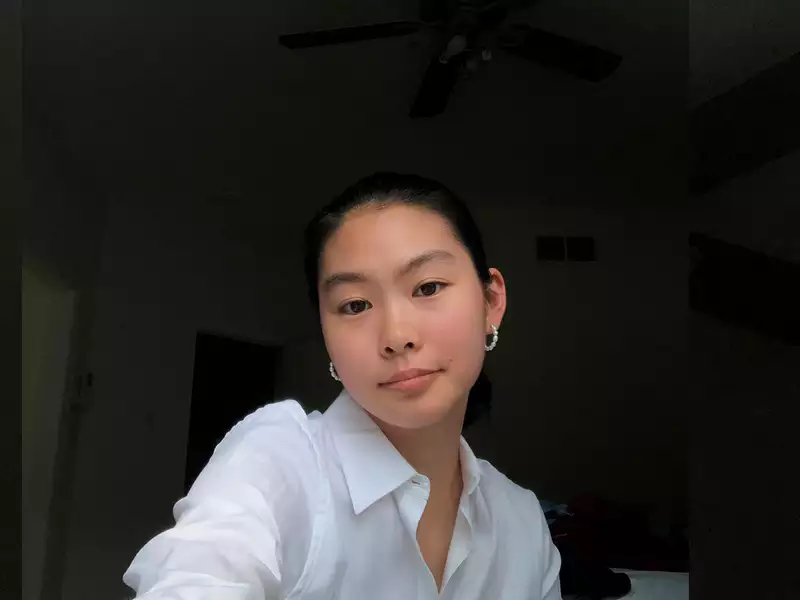 In a project with the Movement Lab that pays tribute to family and memory, the rising senior steps back into childhood to make sense of today.
May 19, 2023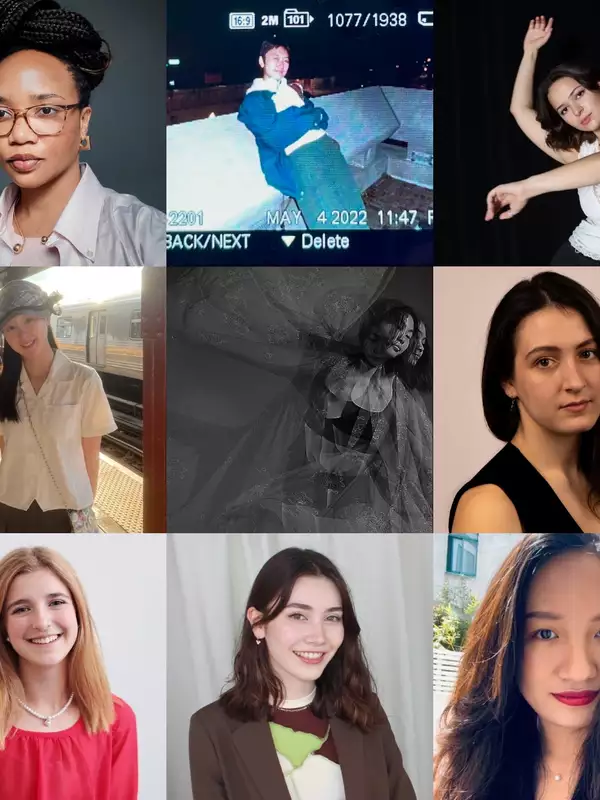 October 31, 2022