The Lab
The Movement Lab is a space for experimentation and exploration at the intersection of dance, performance, and technology. We also collaborate closely with many of the other Centers. To learn more, read this interview with our director.
Our Space & Hours
The Movement Lab is now open for reservations and collaborations both virtually and in-person. Please see our reservation form.
Note that the Lab observes the Barnard Academic Calendar and will be closed when there are no classes, unless otherwise posted.
Questions? Contact us at movement@barnard.edu
Follow us: Facebook, Instagram, Mighty Networks
News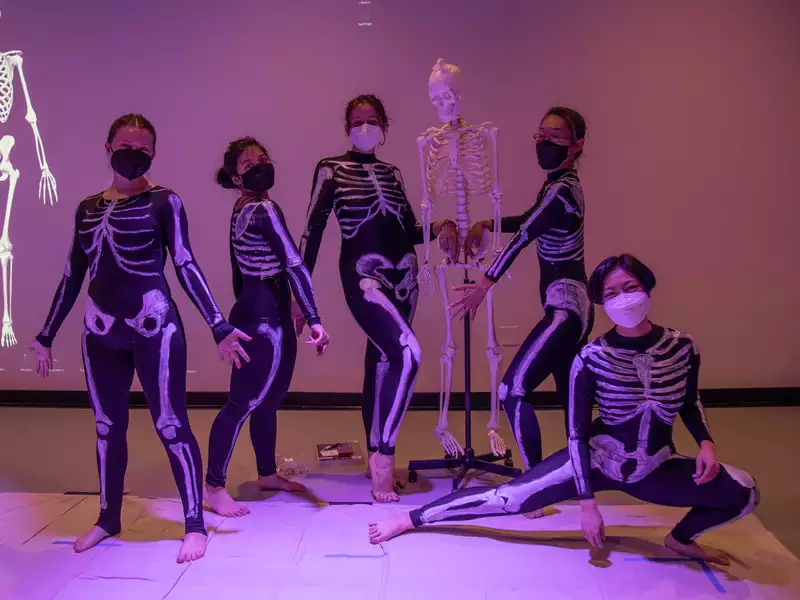 Biology lecturer and alumna Chisa Hidaka '86 guides students through the intersection of STEM and movement by exploring the anatomy in action. 
June 30, 2022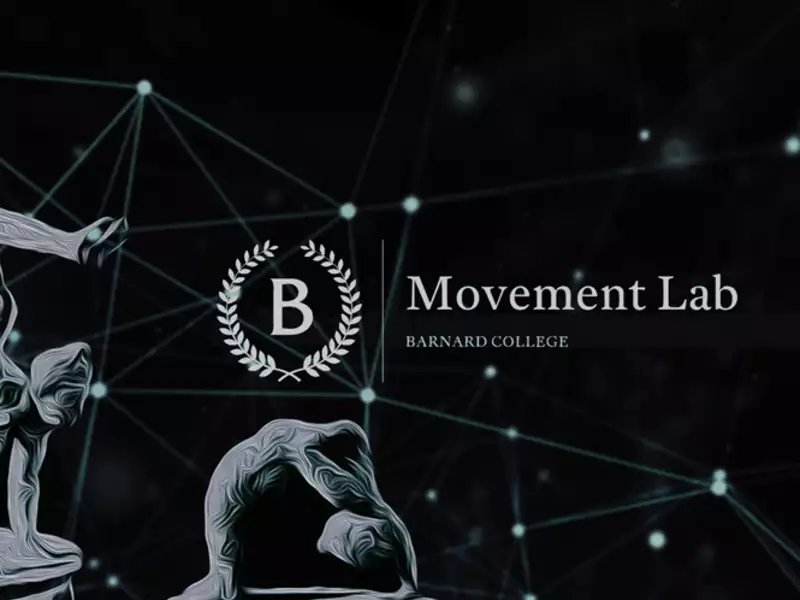 The Movement Lab has opened applications for its Graduate Assistant position. This part-time job is to assist Guy de Lancey, our studio manager, with the operational logistics of running the Lab. You must have a Bachelors Degree in order to apply. 
September 7, 2021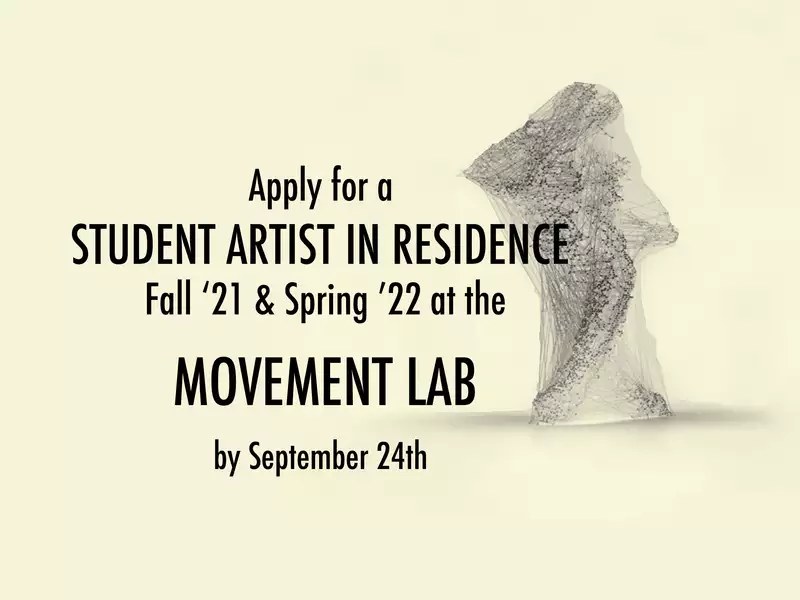 The Movement Lab is now accepting applications for our Fall '21-Spring '22 Student Artist-in-Residence!
July 16, 2021
Upcoming Events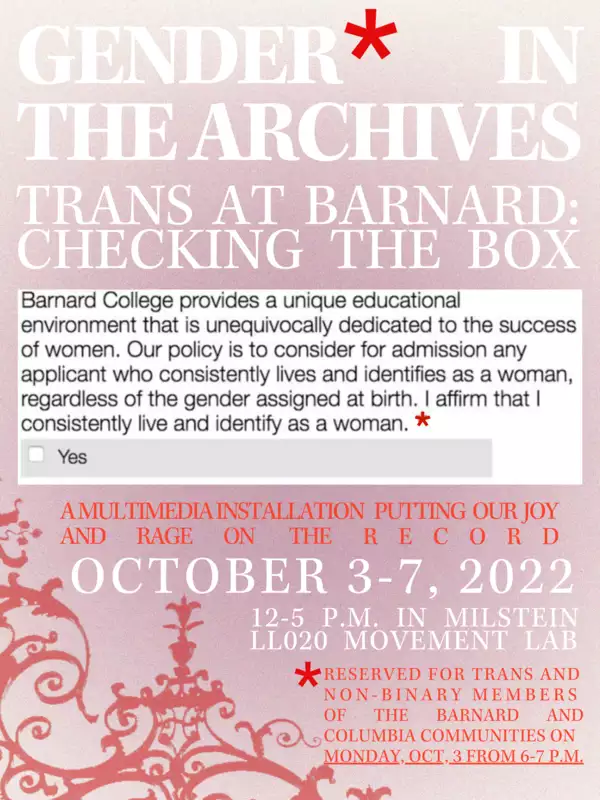 - | -
Movement Lab, Milstein Center LL020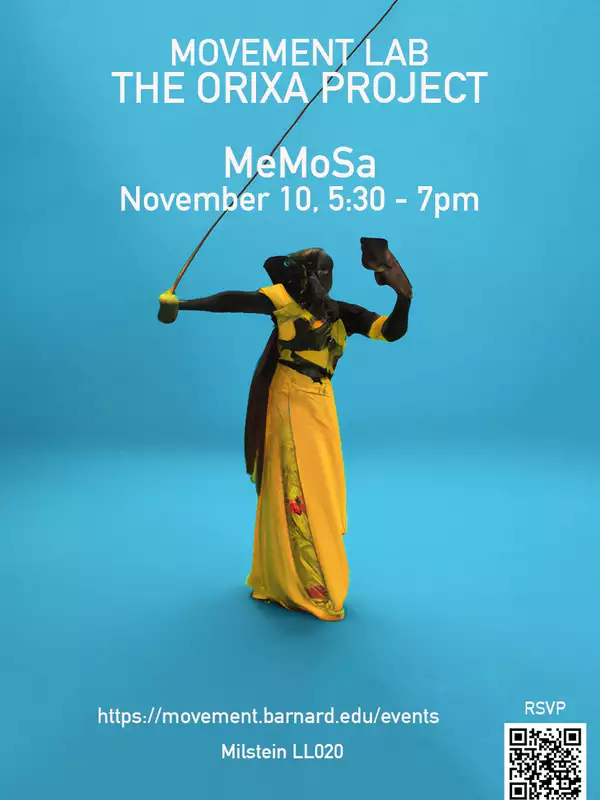 -
Movement Lab, Milstein Center LL020