Spring 2021
With many guest collaborators, continued work with our Artists-in-Residence and Student Artists-in-Residence, our team is grateful to continue growing and exploring together with a focus on seeking out moments of JOY, wherever and whenever we can find them, to survive these challenging times.
Virtual Lab:
Our Virtual Lab will continue with a curated list of resources, prompts for creative inspiration, and artist features & interviews.  
Spring 2021 Programming:
We are very excited to offer a new semester full of Workshops and MeMoSa's (Media Movement Salons). Check out our Upcoming Events and join our multitude of collaborators who are helping us on our mission of seeking joy this Spring, including Laraaji, LaTasha N. Nevada Diggs, and Sydnie Mosley. 
Babology
Babology uses curiosity and mystery to investigate instinct, interaction, and wonder by integrating children's imaginations with the Movement Lab's technology. Guy de Lancey, the Lab's studio manager, designer, and technologist, following Fernand Deligny's ideas around the 'Mapping of Wander Lines', leads the Lab's creative team in constructing new worlds with projection, kinect motion capture and audio for toddlers and their parents to engage with. 
Special thanks to Melanie Hibbert, Director of Sloat Media Center and IMATS, for inviting her daughter's class from Rita Gold's Early Childhood Center of Teachers College, Columbia University. The kids took to the space, interacting with projected representations of themselves on the walls, chasing a giant floor "squid," and finding rest under blue spotlights near the Lab's perimeter. In its essence, Babology is about marvel, the unknown, about how 'children accomplish the renewal of existence in a hundred unfailing ways', and suspending moments of wonder for people of all ages.
Immersive Projection
Guy de Lancey, the Movement Lab's studio manager, designer, and technologist oversaw the installation of two large projectors calibrated to cover the wall on the east side of the lab. The projection spans about 30 feet of the 50 foot wall. Another smaller projector projects onto the south side wall. Two more projectors are installed into the ceiling, pointing downward to cover the floor area. All five projectors can be linked together to project a single image in series or separate images, and are connectable through an HDMI cord to any computer. So, if you'd like to experience the full-screen projection and have a project in mind, contact the Movement Lab!
You can submit a booking request, and email movement@barnard.edu with any questions. We can't wait to see what kinds of projects you produce!

The Lab
The Movement Lab is a space for experimentation and exploration at the intersection of dance, performance, and technology. We also collaborate closely with the Media Center. To learn more, read this interview with our director.
Our Space & Hours
The Movement Lab's physical space is temporarily closed; however, the Movement Lab team is still available and working to help create virtual spaces of support, connection, and collaboration. Contact us at movement@barnard.edu
Follow us: Facebook, Instagram, Mighty Networks
Making the Virtual Visceral
Distance: Touch and Hands
News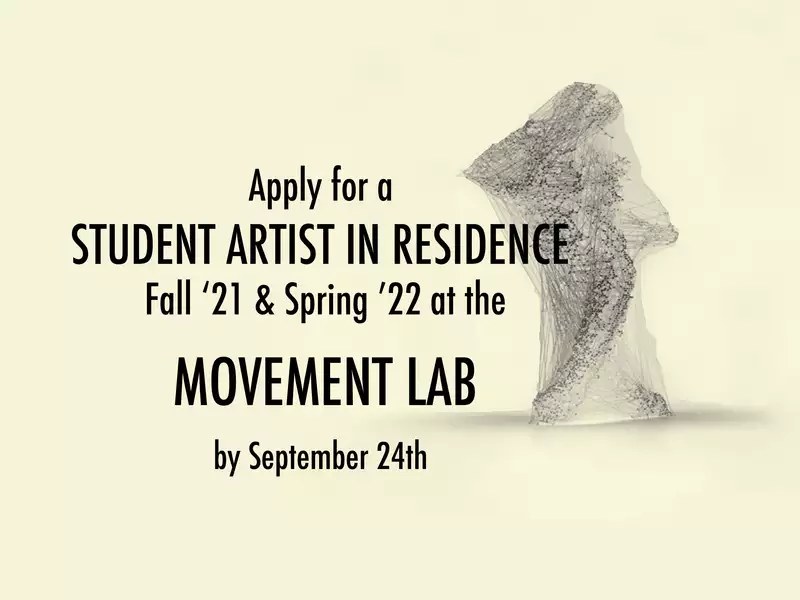 The Movement Lab is now accepting applications for our Fall '21-Spring '22 Student Artist-in-Residence!
July 16, 2021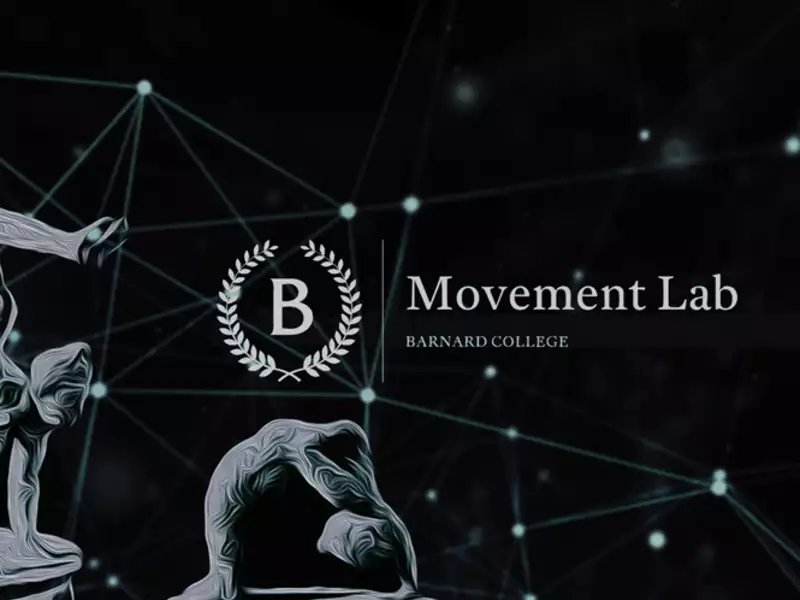 The Movement Lab has opened applications for its Post Baccalaureate Fellowship position. This full-time, year-long job will help develop skills and technical / creative / collaborative insights through assisting in the operational logistics of running the Movement Lab, along with supporting the research and development of a personal creative project. You must be a resent Barnard/Columbia graduate in order to apply.  
June 21, 2021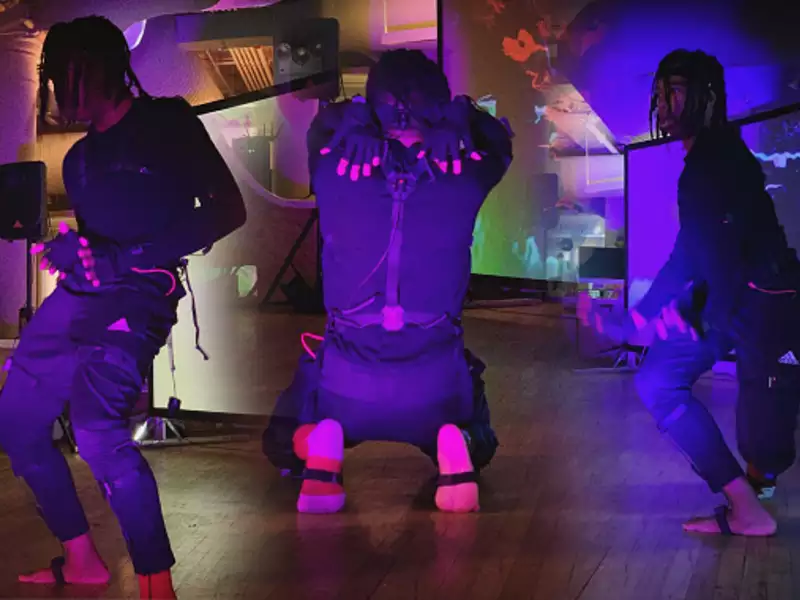 June 21, 2021
Upcoming Events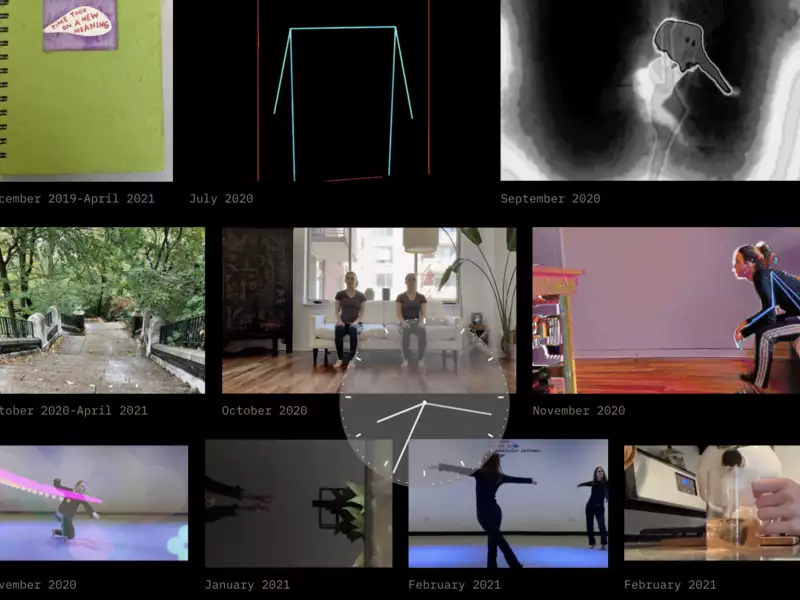 - | -
Movement Lab, Milstein Center, LL020