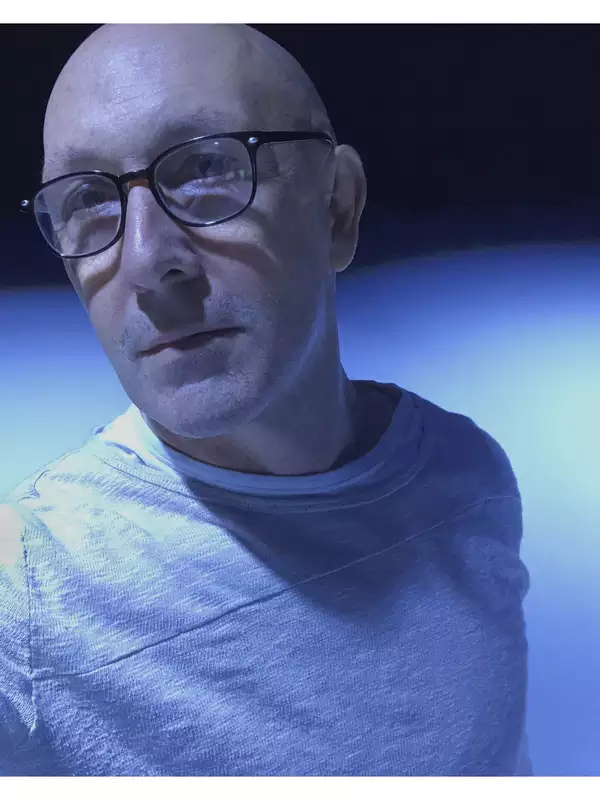 Guy de Lancey
Associate Director, Movement Lab. Designer, Technologist, Ensemble Teaching Faculty New School of the Anthropocene
Department
Office
Milstein Center, Room 215
Contact
Guy de Lancey is an award winning director, designer and conceptual detective across many disciplines, with a background in Performance, Human Movement and Neuro-psychology.

He was awarded a collaborative research grant to attend Fabrica, the Benetton cross- disciplinary Arts and Communication Research Center in Italy under the directorship of Godfrey Reggio and Oliviero Toscani. He also studied creative and screen writing at NYU.

He comes to Barnard with over twenty years in multiple forms of image and story making practice, having worked in film and theater as director, cinematographer, lighting and scenic designer and technical design consultant. Information about his work can be seen at www.guydelancey.com

Guy de Lancey was also featured in the Movement Lab's first Artist Interview, where he speaks about becoming a political refugee in response to South Africa's Apartheid system.

He oversees the collaborative use and project development of the movement lab, as well as scheduling of the space.