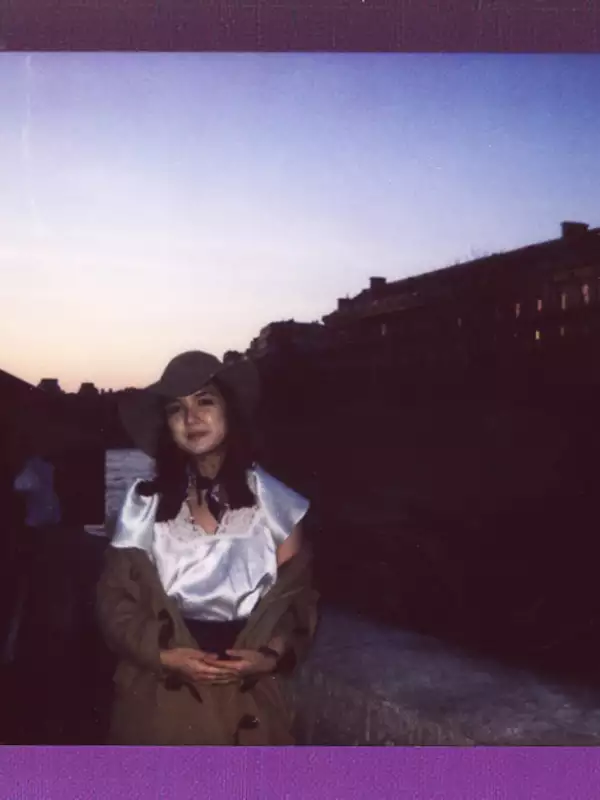 Emma Noelle Buhain
Post-Baccalaureate Fellow, Movement Lab
Emma Noelle Buhain (she/hers) is a vocalist, songwriter, and visual artist based in New York. She grew up in the Philippines and moved to New York at 18 to study at Barnard College, graduating remotely in May 2020 with a BA in Art History/Visual Arts. 
As an undergraduate student and artist, Emma worked primarily with analog photography, focusing on intimate portraiture and documentary. She worked as a Photography and Imaging intern at the Brooklyn Museum in the summer of 2018. In addition to her photographic work, she created a short experimental performance film in 2019 entitled Wedding Dance as a grant recipient under Barnard's Emerging Filmmakers Mentorship Program. 
In her senior year of college, Emma had a spiritual epiphany that led her to pursue vocal art as a creative medium and a lifelong calling. She now works as a post-baccalaureate fellow at Barnard College's Movement Lab. Her current body of work focuses on song-making, vocal performance, and visual art, exploring the worlds of personal mythology and voice-based storytelling as paths to healing. When she's not working, she's buried deep in the spiritual realm and singing.