Motion Release

Movement Lab's Inaugural Motion Release on August 30, 2019 
Need to - literally - shake off your stress? This time is yours to unwind or spin, sit still or jump up and down, expend energy and release tension.
With surround sound beats, disco lighting, and motion capture, come explore interactive computing through groove and twist!
Be prepared to kick off your shoes and boogie in this monthly dance jam on Fridays from 5:30-7:30pm. Starting in Spring 2020, enjoy live music and come support our different featured DJs! 
Spring 2020's Line Up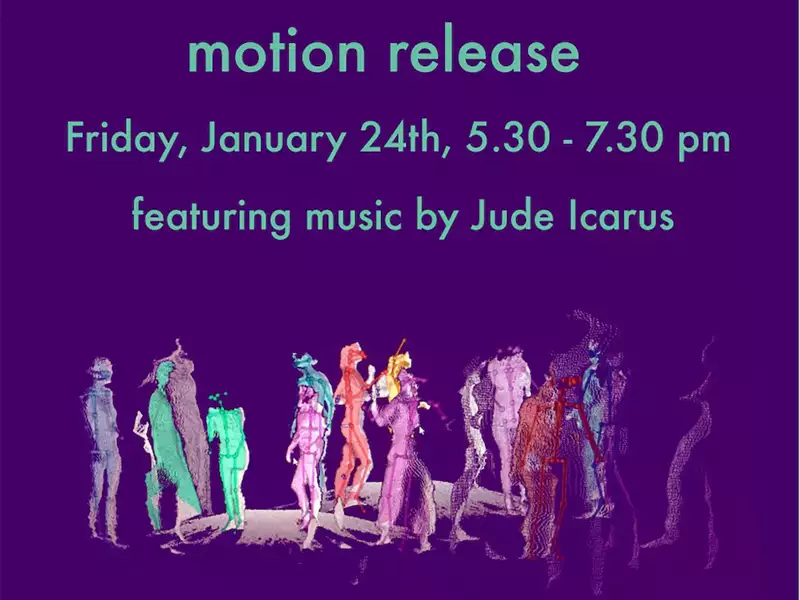 January 24th
For our first Motion Release of 2020, come enjoy music by Jude Icarus! 
February 28th
Stay tuned to see what featured artist is going to be DJing in February!
March 27th
Stay tuned to see what featured artist is going to be DJing in March!
Fall 2019's Line Up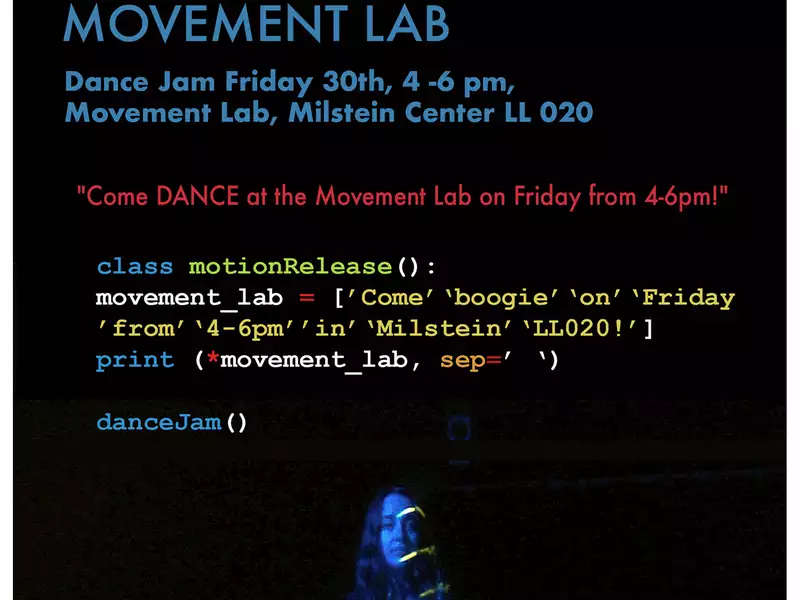 Our inaugural Motion Release is on the last day of NSOP to welcome new students to the Movement Lab! Come see our interactive technology in action and dance with new friends before summer officially ends.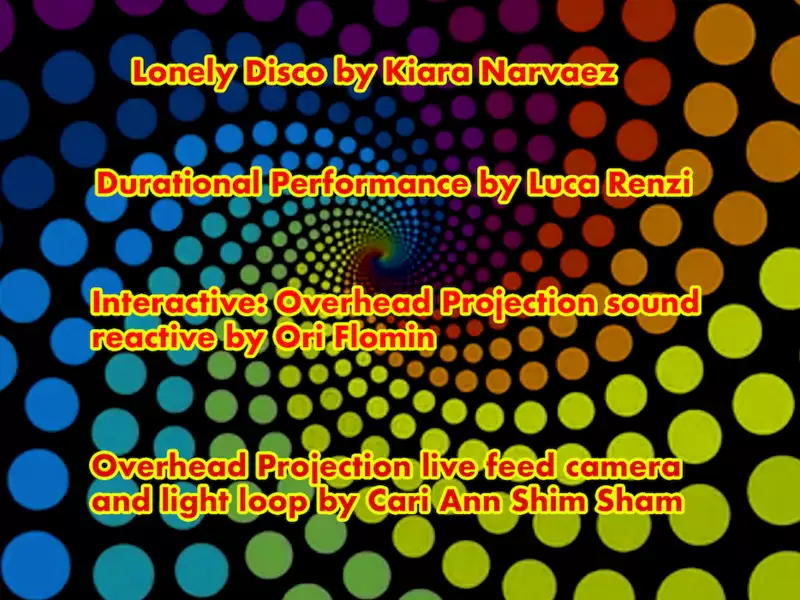 October 25th
Come dance with interactive installations made by NYU students of Artist-in-Residence Cari Ann Shim Sham! After Cari Ann's workshop Prestidigitation earlier that day, this Motion Release with feature a unique art exhibit. Be inspired by the art and shake off the stress of midterms during this October Release!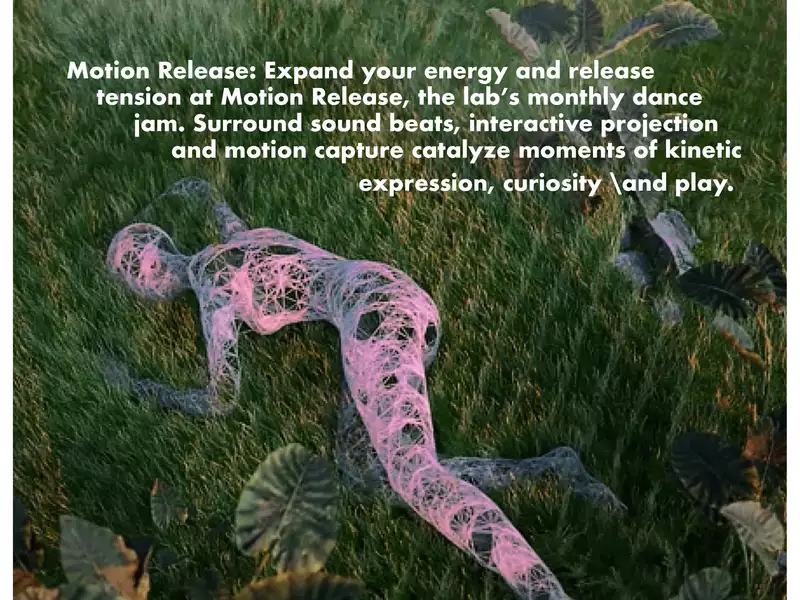 November 22nd
For our November Motion Release, the Movement Lab is partnering with "Feel Well, Do Well @ Barnard"! Come to expand your energy and release tension. Let the technology catalyze moments of kinetic expression, curiosity, and play!