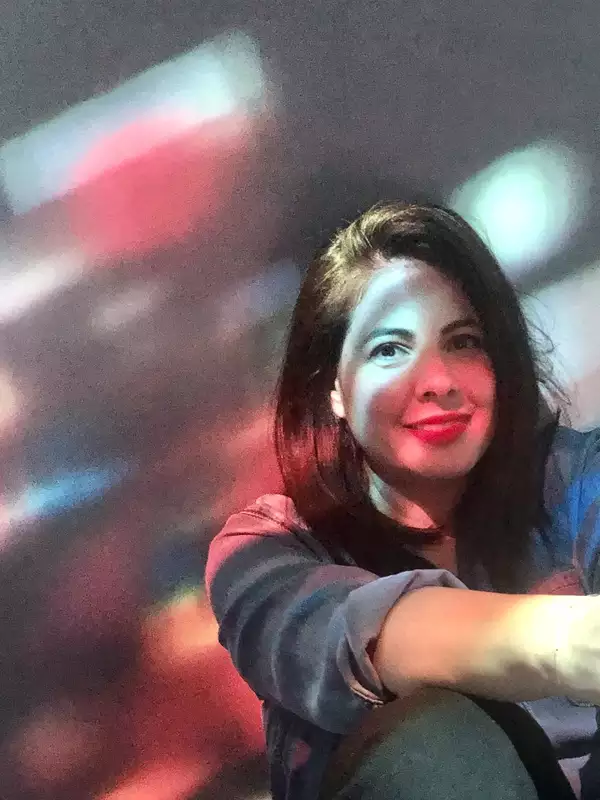 Filippa Christofalou
Student Artist-in-Residence, Fall 2020-Spring 2021
Filippa is a doctoral student in Art & Art Education Program at Teachers College, Columbia University; her research is focusing on body-based pedagogies within the galleries of an Art Museum.
With studies in Science, Science Education, Drama, Theater, Art History and Museum Education, Filippa's work utilizes the body as a medium to learn, while recognizing the interdisciplinary nature of life; in Filippa's repertoire Science and Art become SciArt, a distinct terrain and domain of knowledge, situated in a gallery of an art museum.
As a Movement Lab resident, Filippa aims to design gallery environments and play with visitors' gestures and movements while they encounter art. Viewing visitors' response to art as a choreography, Filippa also aims to make connections with ideas of authenticity, belonging and performativity in art museums.
Filippa's personal website lives here.