FINDING FELLINI
Written and Performed by Megan Metrikin
Directed and Designed by Guy De Lancey
Stage Managed by Harrison Corthell
'Finding Fellini' is a woman's journey and obsession to find the filmmaker Federico Fellini and the creativity, freedom and vibrancy he represented in order to escape the suffocating reality of apartheid South Africa. The play takes us to Rome on a glorious adventure through Fellini's cinematic landscape.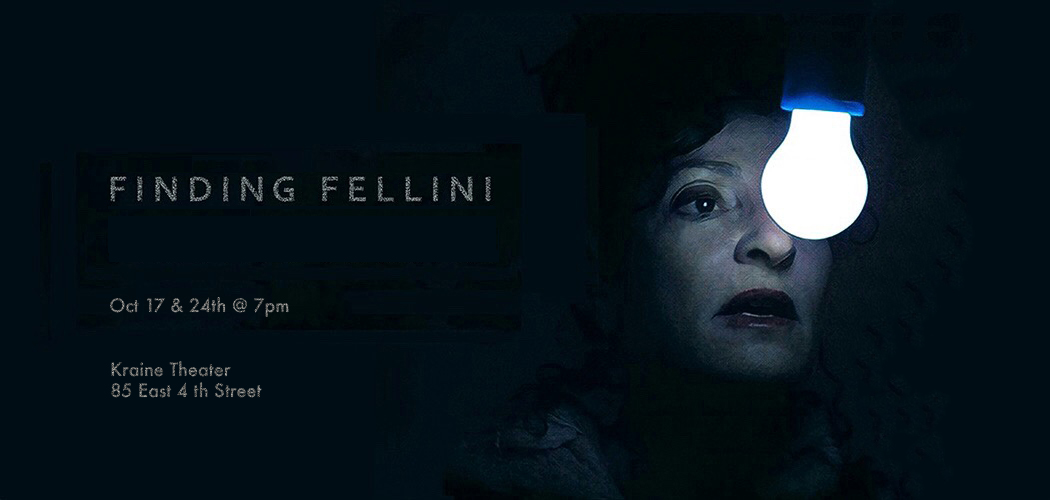 Guy de Lancey directs and designs 'Finding Fellini' written and performed by Megan Metrikin at the Fringe BYOV (Oct 17th and 24th).  The solo production debuted at the Flying Solo festival at the Secret Theater, and then at the TheaterLab NY. It then completed a run at the MITF (Midtown International Theater Festival) winning Outstanding Solo show, Outstanding Set Design and Outstanding Sound Design awards and went on to perform at the prestigious United Solo Festival where it won both Best Production Design and Best Actor awards. It was also commissioned to perform at the La Mama Experimental Theater Series of One.
"Guy de Lancey is both director and designer of this lush visual gem which expertly marries film and theater in an intoxicating mix of memory and mosaic."
"A sumptuous visual feast...De Lancey has directed a perfect dream." - NYTheatre.com
"Metrikin travels around the stage like an origami boat on a velvet blue lake."   
"Director Guy de Lancey has woven Metrikin's moving text with
 potent imagery that makes you feel like you are inside a particularly
 surreal dream..."  - nytheaterguide