The Movement Lab now has full-space projection capabilities!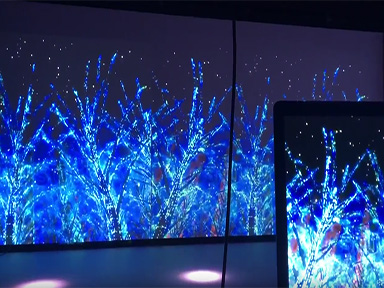 Guy de Lancey, the Movement Lab's studio manager, designer, and technologist oversaw the installation of two large projectors calibrated to cover the wall on the east side of the lab. The projection spans about 30 of the 50 foot wall. Another smaller projector projects onto the south side wall. Two more projectors are installed into the ceiling, pointing downward to cover the floor area. All five projectors can be linked together to project a single image, the same image separately, or separate images altogether, and are connectable through an HDMI cord to any computer. So, if you'd like to experience the full-screen projection and have a project in mind, be contact the Movement Lab!
You can submit a booking request here, and email movement@barnard.edu with any questions. We can't wait to see what kinds of projects you produce!