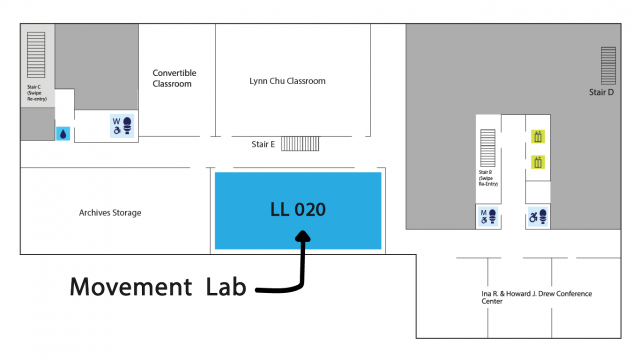 The Movement Lab (LL020 in the Milstein Center) is now open for reservations!
The space is be available from 9:00am to 5:00pm by reservation. Please note that the lab is not a rehearsal space, but instead functions as a laboratory for exploration and experimentation, on a project proposal basis, at the interface between human movement, performance and technology.
See calendar availability here.